John Help me! I am getting blackmailed by a girl who used to be my girlfriend on Social Media. What can I do? From this conversation, you can sense John's friend is in big trouble as he gets scammed or honey-trapped by a girl. Talking to a stranger or saving our card details is easy and provides comfort But its drawbacks can spoil your career. Let's do not waste your time as I am going to tell you the tips for online safety.
Before going to discuss tips for online safety lets me know more about the scam's reason and what happen at what age.
Scams happen differently with life cycle
From this picture, You can take an idea that how scams happened and interest changed with time. You just have to be one step ahead if you don't want to face these problems.
Let's do not waste your time and get to the main point for which you are here to come to read my article. Here are the Top 17 Most Important Tips for Online Safety [For 2023].
1. Don't save Payment details
There are so many websites that we use for payments and whenever we make payments through our debit cards or credit cards then they ask for the saved auto-fill option or deny option, but if you select the saved option that means whenever you make the next payment you don't have to fill in the card details again.
You just have to give the CVV or OTP, it becomes easy as it saves time but it will affect your privacy if the payment is not made on the secured website.
Pro Tip: Don't save payments for the sake of saving your time
How to delete payment saved options from browser
Go to chrome
Go to settings, then click autofill option to initiate the payment method option.
Then click on payment method option &disable payment saved option
2. Use Strong Passwords
Passwords must be strong like your favorite wrestler so that no one beats them. Passwords must include one upper case & lower case respectively must be with special characters in passwords like # or $. Avoid passwords like your girlfriend's name or family name, etc because if someone knows they can easily break your password by permutation & combination.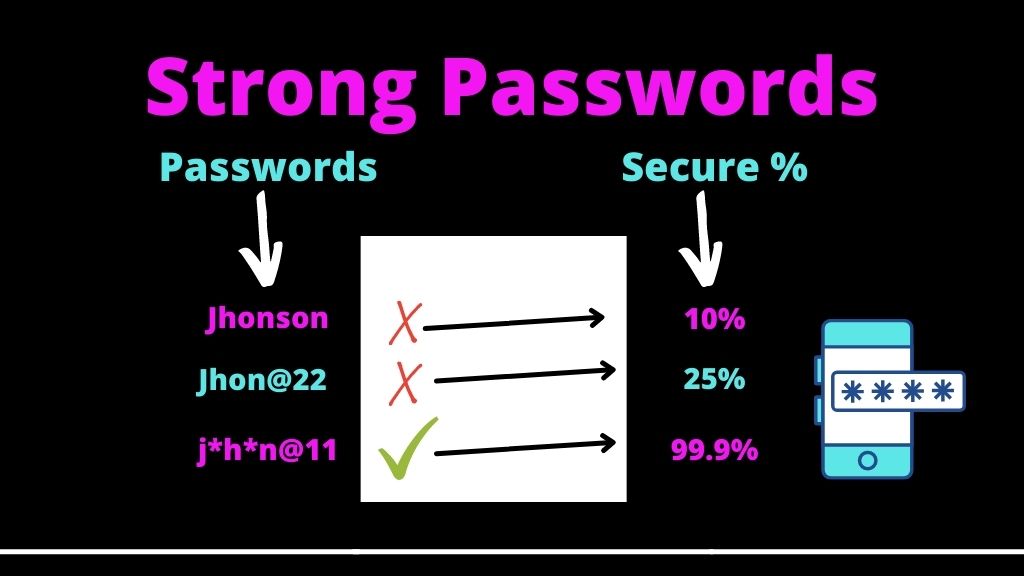 3. Don't give too much information
One of the main mistakes you commit is that you give too much information to a stranger which is not even required in that situation. For that example, there is no point in giving account details to the Insurance adviser. If you do so you are solely responsible for your actions because if you are smart enough the Insurance adviser wouldn't ask for account details
4. Avoid Talking to strangers
On many social sites, You look for your soulmates or to date someone for hookups or just to explore but meanwhile, you get closed so much that you tend to share everything with that person which you haven't met in your life. If you aren't smart enough then you are solely responsible for your trouble!
5. Change your browser
Google Chrome has so many features in its bucket and It is very user-friendly but chrome has a tendency to grab your privacy use it as a google ad or will receive some marketing copyrights in your mail ids. so it means chrome uses your data.
I suggest you should go for a safari or Mozilla firefox because safari is owned by apple and it's very professional in securing users' privacy and Mozilla tagline is the Internet for people, not profit which means they don't use your data for their business.

6. Control your social media
Social Media becomes so important in your lives that it becomes very difficult for you people to use less and in that case, social media platforms like Facebook, Instagram use your interests, likings, your engagements towards videos and pages they all tracked by Facebook, Google, and Instagram
It shows you ads according to your interests and your likings and when you go to the checkout you fill in all your information related to your name, location, your contact no, etc to unknown websites and that can affect your privacy badly.
because your all information is with some unknown websites which they advertise their services through social media, so to escape from this situation you need to block ads from your social media profile.
Steps to Hide advertisements from the Facebook
Click on Three dots on right side of sponsored ads and then click Why i am seeing this ad
Then one page appears and you have to click on hide option which says hide ads from advertisers
7. Use VPN
A virtual private network is not just a tool in fact it is a life savior, especially for you people who go to unsecured websites without thinking about the drawback that can cause, It actually surprised me! that VPN can help in so many ways.
Hides the IP address
Unblock the Geo-locations
Protects your information from getting hacked
Data privacy from the internet service provider
How to install & download VPN
Go to VPN and open VPN app, I recommend ExpressVPN
THEN install the VPN and wait for to install
After that it will install and you can now enjoy the VPN services
8. Shop Wisely
Folks, You all are so much engaged in online shopping, especially in Amazon, Flipkart, Nykaa, etc. You have become engaged shoppers but during online shopping, you don't realize the reliability of the website is secured or unsecured
So, when you shop online must shop wisely
Pro Tip: While shopping should check that the website HTTP or HTTPS if HTTPS is there then it is safe because "s" stands for secured protocol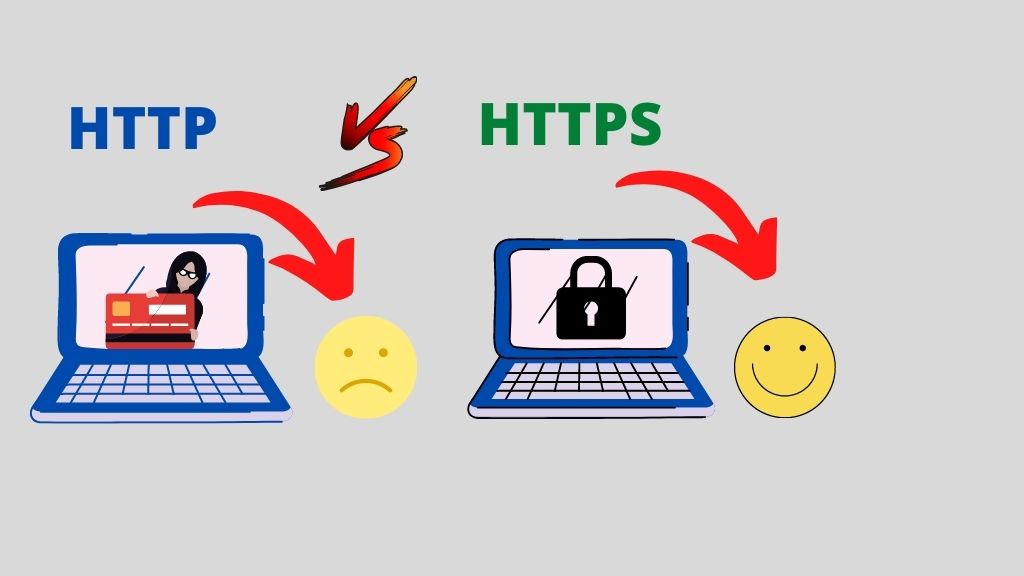 9. Beware of Public Wi-Fi & downloads
Surprising! But you all must know that Public Wi-fi which you think you can download anything for free at public places like Railway stations, Bus stands, Restaurants, etc can harm you like being beaten by a professional wrestler.
If you download any files from Public Wi-Fi or make a payment through public Wi-Fi then you can be hacked by hackers because they always have an eye on Public Wi-Fi users and you will be in big trouble.
Pro Tip: Always use VPN while using Public Wi-Fi
10. Keep Your Computer Updated
You all will be agree to this, whenever you working on your system doing any activity like meeting your deadlines, playing games, making presentations, etc. But, whenever you get a notification of updating on software or windows you always tend to procrastinate or ignore that process. But you will be shocked to know that small mistakes or procrastination can cause you big trouble.
Hackers always look for outdated services so that they can trick you easily which they prepared based on old versions.
Pro Tip: Don't ignore the notification and must update all your application while you're sleeping because at that time your work will not be sacrificed.
How to keep your Computer Updated
Search and click window Update Settings on your device
Then see your device is upto date if not then update your system
11. Avoid Suspicious online links
Suspicious links or email attachments are more often you tend to receive these days. Now the question arises how to know the reliability of links before clicking? Before clicking on the link should follow the content & who send the link and where. For eg: If a Whatsapp link is sent to your email id then you should click the link.
because WhatsApp will not send your notification on any platforms so from that example you can sense which is right or which is wrong.
Pro Tip: Use a Link checker to know the reliability
12. Use two-factor authentication
Two-factor authentication can do wonders for you because it provides an extra layer of protection to your tally. It works as when logging in to any application then it requires verification on your mail id and top send to your Phone and you to have to verify yourself while filling codes in two platforms only then can open the application.
It can benefit you if a hacker hacks your password and you did a Two-factor authentication on an application then it becomes very hard for hackers to steal your data and you easily protect yourself from online frauds.
13. Check website reliability
Before going to proceed further should check the website's reliability. I know we always have limited time to see that so we tend to ignore that thing but if we take a little time while check =ing the authenticity of the Website then we will always in the safe side.
Unreliable websites must have a grammar problem on their website page, or their registered address and contact address must be missing.
Pro Tip: Must check the website Url on who is.com from where you can know the registered address and when it is started.
14. Don't send objectionable photos
You all should avoid sending compromising photos if you don't want to get blackmailed or honey-trapped by someone. Just for a little pleasure don't ruin your life because blackmail cases have been risen by 25%. In 2020 In India more than 300 blackmail cases were found.
so, better don't commit that silly mistakes which you can't control in the future and that will cause problems to your family's reputation.
15. Change your passwords regularly
One thing you should follow in your life is that you change your Passwords regularly because a Password is like a locker key of a treasure, so you must take all the possible efforts to protect your privacy from being leaked.
By changing the passwords regularly you will in the safe driving seat because it becomes impossible for the hackers to update themself in the terms of changing passwords as it requires proper preparation & methodology which they use while hacking.
So, changing your passwords regularly is a mantra to protect yourself from online frauds.
16. Always use security & antivirus software.
Security & Antivirus software is key to protecting yourself from online frauds. I know you all are smart enough to know that it is necessary to have in computer but still, it is my responsibility to review everything you need to know.
As it is not only protected from online frauds it also protects you from viruses in your computer device.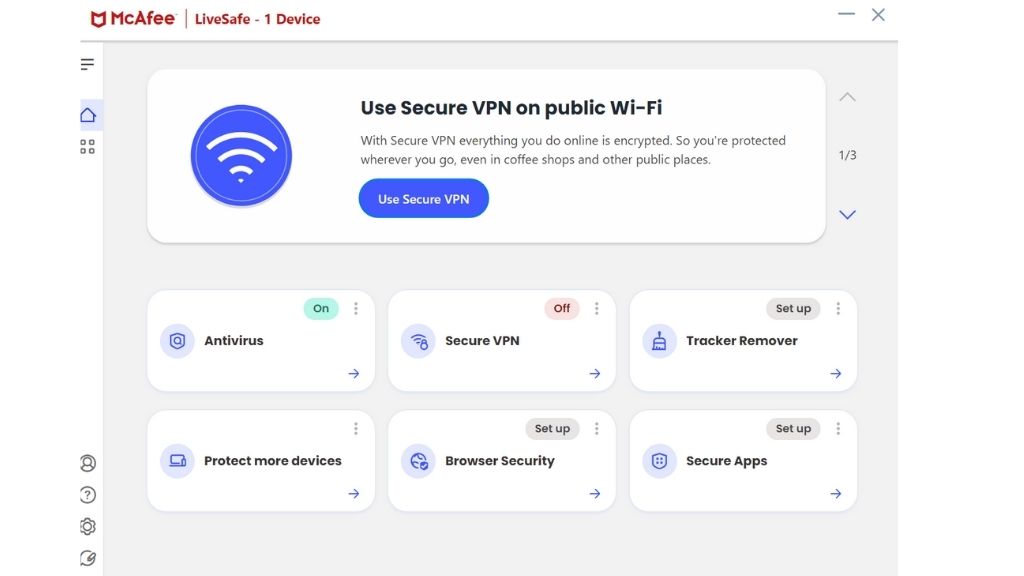 17. Close unused accounts
It is my sincere request to all the readers that close your accounts which is of no use to use. You must track your digital activities which are of use or vice-versa. You should know where you saved your information or payment details if that account is of no use then you should delete that.
Pro tip: Make a folder of the application which is on top priority so that you can filter it out.
FAQs
Is it safe to use social media?
Yes, it is absolutely safe to use Social media but at the end of the day you need to be cautious enough while talking to strangers, otherwise, the safety of using social media can become opposite in no time.
What precautionary tips for kids while using online?
1. Don't allow them to browse online
2. Use a strong password
3. Guide children about the privacy
4. Teach how to deal with strangers
What types of Internet frauds are common?
Although frauds are very common these days if I talk about the most common frauds which happened on daily basis are:-
1. Romance scams
2. Online shopping scams
What is catfishing?
Catfishing means using a fake picture, or wrong information to mislead someone for love or to grab money, revenge, etc. Usually, girls do catfish the most
Wrap up!
You all are smart and there is no doubt in that but still, online frauds increasing day by day, and responsible for this is you, people, because there is a difference between acting like a smart or actually a smart person. To avoid online scams you need to be one step further only then can survive in an online era. I hope I reviewed everything you need to know.
If you still have some doubts then please write them down in the comments section. I would love to answer that.