Have you observed that When you search for something on the internet, the very next moment you will find ads regarding your search everywhere (apps, e-commerce applications, etc)? Do you still think that your data is private? No right, what do you need to do to stay private? From today, you can stay private anywhere (I can assure you that).
Have you heard the term VPN anywhere before? I don't know what you think about VPN right now, but you need to change your mindset. Everyone is 👁️‍🗨️watching you online, I know how you feel about it. Don't worry everything is going to be 😊changed from today.
I hope you will know everything after reading this article completely.
⏳ Short in time? Here is a quick guide for you:
VPN abbreviates Virtual Private Network, a software tool that keeps your identity hidden online. It boosts your privacy & security by concealing your IP (assign new IP). All your internet traffic will be routed through a secure encrypted tunnel (unbreakable & your data is unintelligible), there will be 🚫no Man in the Middle(ISP, Government, 3rd party persons) tracking your online activities.
📢Limited Deal: NordVPN (top 🥇rated VPN) is providing huge discounts this month with additional 3 Months Offers
What is VPN?
VPN is a short form of Virtual Private Network (Nothing hard to understand). This is a software tool that can effectively increase your online privacy. When you are using the 🌐internet instead of routing your traffic from your ISP, they will create a secure encrypted tunnel between the two ends (your device & internet).
While your device will get assigned with a new IP (making it impossible for others to trace your hideout). Once the data is out from the tunnel which is handled by the VPN server located in different places all over the world. Then it will be redirected to the destination. So, when you 🔌connect to a VPN server there will be few things that happen in sequence.
Your device will have a new IP Address (Everytime you connect)
All your data will be encrypted and traveled through secure tunnel
VPN server will handle your request with it's own DNS
Did you know that 533 million user's Facebook data has been leaked as per Business insider News?
How does a VPN Works?
It's that simple like turning your 💡light's on when it comes to connecting to a VPN. But, it's better to know how they work to have a clear picture of their role in your privacy. All you will do is hitting the "Quick Connect" button on your VPN home screen. Rest everything will happen in the background.
First, it will create a secure encryption tunnel to route your internet traffic coming form ISP (Don't worry they can't look into data as it is encrypted)
Once the requtes data reaches the VPN server, it will get decrypted. Then it will hit the internet and bounce back with a reply (the one you requires from the internet).
VPN server will encrypt the data again and sent it to your device (where the data will be decrypted). So, you can understand the request.
You won't find any difference in accessing the internet nor any additional settings needed to browse. You will get an additional layer as protection to prevent snoopers, government, third-party members from stealing your information through your original IP.
So, here is the scenario that happened with two friends in a coffee 🏬shop. Both of them are connected to the free Wi-Fi available in the shop (One is using a VPN). They start downloading torrents, browsed sites, opened some important files, etc. The very next day, the person's (who not using a VPN) phone got hacked and everything got leaked digital credit cards, PINs, passwords, etc saved on his phone.
But 🤔how? Why the other guy is safe? Because he used a VPN which keeps his IP safe, while the hacker attacked the server IP. There's nothing he can get from the server (as it doesn't store anything).
Well, a VPN has several benefits. Also, there are several types of VPNs in the market, 😵confused? I am here for a cause…
It's found in Dzone reports that different country ISP is selling their user data for profits
Types of VPN
Generally, VPNs are classified into several categories based on the purpose they are being used for. But the core functionality remains the same…
Site to Site VPN
Remote Access VPN
Site to Site VPN
Site to Site VPN is also known as Router-to-Router VPN, largely used in companies or organizations with branches located in different places (they use this type of VPN to connect to different office locations).
This type of VPN can be broken down into two types again.
Intranet VPN: When different branches of a single parent company want to connect each other using a VPN, then it will be intranet VPN (Site to Site).
Extrenet VPN: When different companies connect to each other, them it will be extranet based VPN.
In either way, it will create an imaginary bridge between networks connecting several offices and connect them through the internet.
📝Note: In site to site, one router reacts as a VPN client and the other as the VPN server (authentication will be done between the two)
Remote Access VPN
Remote Access VPN will create a private network, so you can access all its resources remotely, While the connection between the users and the internet remains secure & private. These types of VPNs are preferred for home & personal use, even for business use.
When an employee is off on a trip or vacation. He/she can use a VPN to connect to the company's private network and get the required files on a private network.
Role of VPN in user privacy
VPN technology is very essential for user privacy & security. When you connect to a VPN server creating an encrypted tunnel and route the internet traffic with your newly assigned IP. All of your online activities will be hidden from anyone preventing Man in the Middle attacks.
This is very true when it comes to connecting to public Wi-Fi, hotspot, etc. So with a VPN connection even when you are on public or private network, you will be secure all the time. As your IP is hidden, it acts like a proxy server (intermediate between you and Internet). No malicious website or hacker can get your real location.
VPN protocols
During creating a secure encryption tunnel, there are some sets of protocols (rules) that can be tweaked for better security & speed. While some protocols are good at security & some are good at speed, the most common VPN protocols are:
OpenVPN
The name suggests itself that this protocol is open-source & widely used. OpenVPN is the best choice for most of the device platforms like Windows, Android, Linux, Routers, etc. This protocol can be used to create point-to-point or site-to-site connections and build based on SSL & TLS protocol. But the only downside of this protocol is that it won't work for macOS and iOS. So you have to choose between other protocols available on the VPN provider.
WireGuard
WireGuard is a relatively new protocol to the VPN industry, but the most preferred one (huge popularity). As this protocol runs on the Linux kernel, it supports all platforms and is better than OpenVPN. But this protocol is still under development stage (beta), yet better than OpenVPN. If your VPN provider has WireGuard, choose this protocol for balanced performance.
IKEv2/IPSec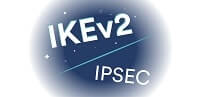 The name is coined as IKEv2/IPSec as this protocol is based on IPSec, so this protocol can quickly switch between any two networks. This can be the ideal choice for mobiles (frequent switches between mobile network & Wi-Fi). There are some sources on the internet claiming that IKEv2 is faster than OpenVPN, but in reality, OpenVPN is much better & faster.
IPSec/L2TP
This protocol uses L2TP (Layer 2 Tunneling Protocol )for establishing a secure tunnel connection and IPSec to encrypt the data. There will be two L2TP endpoints creating a tunnel and IPSec for encrypting the data. I recommend using this protocol is OpenVPN is not available for your device.
PPTP
Point to Point Tunneling Protocol is another widely used VPN protocol, though there are some leaks found on this protocol. It's advisable to use this one when you want speed over safety (when you want to stream with high speed).
SSTP

This protocol is developed by Microsoft so it works only on Windows. So, there is not much popularity for this protocol but still available on some VPN providers.
Double VPN
Have you heard the term double VPN? What is this? Some VPN providers like NordVPN have this feature, Double VPN is nothing but using two VPN servers instead of one (shown in the picture). Sometimes this is referred to as a multi-hop feature, despite only a few VPN service providers offering this feature there is huge 🔥popularity for this one.
The reason behind not providing this feature is slower internet speed (200% ⤴️high security). When your traffic is routed through two servers (located in far distant apart) slow speed is inevitable (double encryption). But this is a powerful option for certain people (Anonymous🐱‍💻). If you are dealing with very sensitive data (additional security is always a good choice).
Double VPN is a bonus feature (not a mandatory one). Well, there are some downsides & upsides of this feature. Let's begin with upsides
Double Encryption: You have witnessed that the traffic will be encrypted twice (virtually unbreakable).
Extra IP: When you connect to the second server which hides the IP of first server hiding your original IP again.
Protocol Cocktail: If you use some protocol for the first connection and still have choices to choose another protocl available form the service provider (protocol mix).
Con's of double VPN
Never use this feature by default. That's why many providers will don't provide this feature. If you want to torrent safely or stream something private🔒, it's fine to use this option after knowing the downsides.
Slow Speeds: Double VPN major drawback is slow speeds (a normal VPN connection slow down your speed). When you add an additional layer with it, you will loose a lot of your speed potential (nearly up to 50%). Therefore you can't enjoy 4K movies or downloading huge files at faster rate.
Can't use Tor over VPN: When you enable Double VPN, you can't useTor over VPN feature (if available).
Power Consumption: Double VPN feature drains your battery faster than usual VPN connection (plugin devices don't be cosidered).
Low Server Choice: For the first connection you can select any server, but when it comes to double VPN second server you will be limited to 50+ server to choose from.
📝Note: Any service that doesn't have this feature can be also the best VPN
VPN Chaining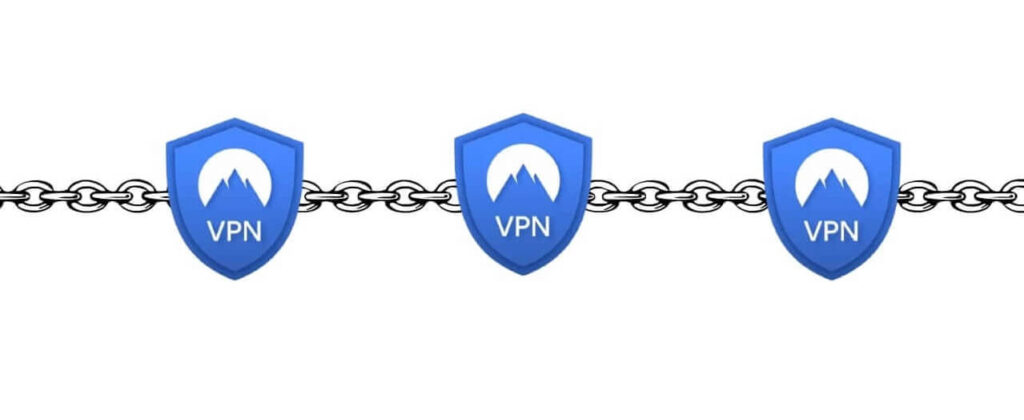 Do you ever have a doubt in your mind about using more than 2 VPNs at a time? It's VPN chaining that helps in improving online privacy. This depends on how many VPNs you want to use between your system & internet.
It grows like an endless 🔗chain, you can achieve this by connecting to more VPN providers at a time (VPN chaining improves your anonymity). But there are some disadvantages too (maintaining multiple VPN accounts). At any instance, you might forget the password of any of your accounts and try resetting it through forget mail procedure (tedious).
If you want to skip all these hectic procedures, try the best password managers available in 2023.
VPN vs Proxy
Both VPN & Proxy will provide you a high level of privacy (but the way they do is different).
Proxy: A proxy acts a gateway- best for browsing, accesing restricted content (Excellent for misleading & misdirections)
VPN: A VPN is a software client tool & establish a secure tunnel with VPN server replacing your original IP. This will work for all the applications system wide.
Privacy & security matter these days, regardless of your personal or professional data. Make sure that you are investing in the right thing. To get the most from your bucks, sign up for the VPN today.
Limitations of VPN
I agree that everything has cons too, it's the same for a VPN as well. Though it's primary for privacy & security, it will not protect you from all cybersecurity attacks. Of course, VPN will provide an additional layer of anonymity to your online activities.
It can't prevent you from the virus injected through clicking Ads or from downloaded files. It's an antivirus duty to do.
Google service wll still recognize your accoutns even when you are connected to a VPN (changes your IP), it's the same for services like Facebook as they corelate with your browisng 🍪cookies.
When you turn on 📍GPS, your device location can be recoginized even when you are connected to US server.
A VPN will slow down your internet speeds (due to encryption and tunneing). But don't worry those are not noticable with some best premium VPNs.
Some VPNs might not work well in banned countries, you need to make sure that you don't travel without any backups to such countries (countries like china, russia, etc).
Though a VPN plays a vital role in your online privacy. Also, you need to ensure some things like cleaning cookies frequently and beware of the limitations of the VPN.
Best VPNs in the market
1.NordVPN– Privacy Specialist
5500+ servers in 62+ Countries
Double VPN extra layer of privacy
DNS, WebRTC and IPV6 Leak Protection
AES-256 encryption with forward secrecy
Unblocks International services Netflix, Hulu, Prime, HBO, iPlayer, Disney+ and Amazon Prime.
Dedicated P2P servers for torrenting (unlimited bandwidth).
Supports Onion over VPN
Reliable kill switch
Strict No-logs policy
30 Days full refund policy
NordVPN is the perfect privacy partner (best VPN in the market). You are completely free from logging (based in Panama). All its privacy policies are audited independently. Encryption wise NordVPN is a nutshell (AES-256 bit) over OpenVPN protocol. Their specially designed protocol NordLynx offers twice the speeds of any standard protocol in the market.
NordVPN doesn't have any DNS/IPv6 leaks so far there is a kill switch to protect your identity (when your connection drops). Along with its simple user interface connects you from 5500+ Servers. Its One-Tap "Quick Connect" connects to the fastest servers only. Know more about NordVPN with a full review.
Hiding your activities from ISP or any government surveillance. Do Whatever you want with NordVPN on your Android, iOS, Windows, and macOS. Well crafted to be effectively used by a beginner. Also a great choice for unblocking the geo-blocked content in different platforms such as Netflix, Hulu, Disney+, Amazon Prime, and other streaming Apps.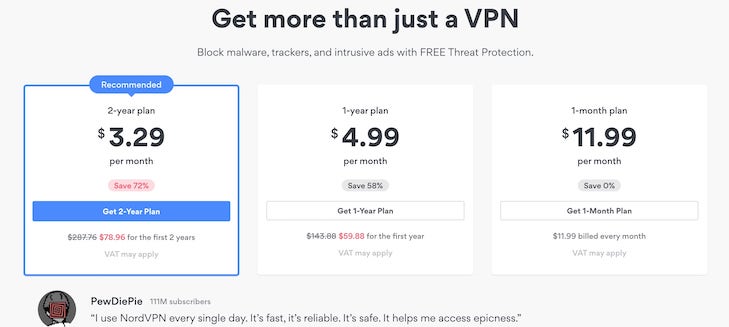 Double VPN + Onion over VPN Support is the specialty of NordVPN. While you can use this VPN simultaneously on 6 devices with a single account. It's worth trying it as they are offering 30 days of the money-back guarantee program. You can request an instant refund (if you don't like their service).
2. ExpressVPN – Better Privacy
3000+ Servers in 160+ locations (94 countries)
Own DNS Server + Onion site accessing
Built in DNS, WebRTC, IPv6 Leak protection
Unblock Disney+, Netflix, Amazon Prime, Hulu, HBO, BBC iPlayer, and more
Tough security encryption (TrustedServers RAM Only)
Split Tunneling with full torrenting (unlimited bandwidth)
True No Log Policy.
Reliable kill switch
24/7 Customer Support
30 Days full refund policy
ExpressVPN takes another privacy protector VPN with tough encryption. Running its DNS server (No one can trace your identity), further, it is secured by encryption (AES-256 over OpenVPN) along with HMAC authentication. There is a reliable kill switch for all of its applications. ExpressVPN is based in the British Virgin Islands (free from any surveillance groups).
ExpressVPN boats OpenVPN, Ikev2, and L2Tp-IPSec, and most reliable protocols. Ability to choose from 3000+ servers across 94 countries to unblock geo-blocked content or streaming services. While you use this VPN on 5 devices simultaneously with a single account. You can enjoy unlimited torrenting without any data caps.
The prices of this VPN are the same alike the features (high). But yet they manage to offer 30 days risk-free money-back program (Try without any risks) and 24/7 live chat support for all of your problems. If you want then there is a hidden page for low price subscriptions.
3. Surfshark– Budget Privacy Choice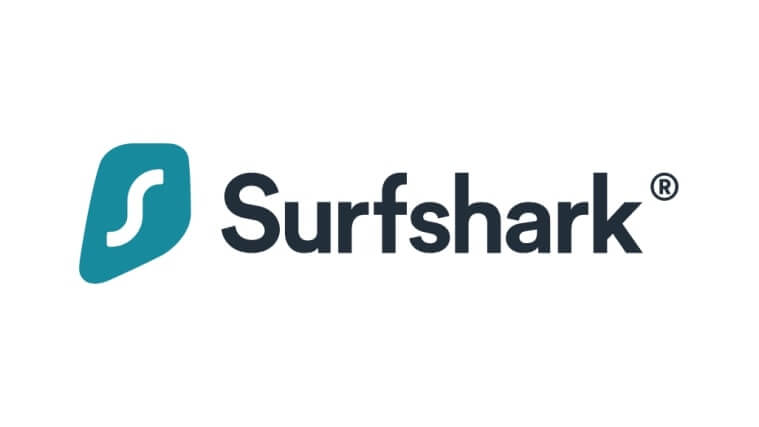 3200+ Servers in Major Countries
High performance & secure
Standard AES 256-bit encryption
DNS, IP, WebRTC leak protection
Unblock popular streaming services
Unlimited torrenting without any bandwidth limiations
No Log Policy with reliable kill switch
Unlimited device connections.
Surfshark is the best budget privacy protector. Though it sounds newer to you, this VPN is highly secure and did perform well. Surfshark is based on the British Virgin Islands (No logs anymore). You will get this VPN without much strain at very cheap prices. Surfshark keeps your information more private (AES-256 bit) with perfect forward secrecy.
Surfshark has a reliable kill switch and protection against any DNS, IP leaks along with split tunneling, you can choose from a wide range of server networks with 3200+ servers in different countries. With them, you can unblock almost all the streaming services (Amazon Prime, Netflix, Disney+, Hulu, and others).
The best part about this VPN is "Unlimited device connections". You can torrent on dedicated P2P servers (without any bandwidth limitations). Also, they offer 45 days risk-free money-back guarantee program. If you don't want to empty your pockets for a VPN consider this one as an option.
4. CyberGhost- Anonymity At your fingertips
6500+ Servers in over 90 countries.
AES 256 bit encryption with SHA 256 Authentication
DNS, WebRTC & IPv6 leak protection.
Unblock Amazon Prime, Hulu, BBC iPlayer, and others
P2P optimized servers for torrenting
No Log Policy
24/7 Customer Support
45 days money-back guarantee.
Cyberghost is another best VPN for privacy based in Romania. Your data will be completely secure with AES-256 bit encryption over different protocols that this VPN offers. You can choose from 2200+ servers in more than 60 countries offer.
CyberGhost has a No-logging policy and keeps you safe against DNS, WebRTC & IPv6 leaks. As an additional layer of privacy, you can take the subscription through bitcoin, a reliable kill switch to keep your identity private.
Cyberghost has multiple protocols like OpenVPN, AES 256 encryption with a kill switch feature to protect you from unexpected disconnections. Cyberghost will also unblock popular video streaming platforms like Netflix, BBC iPlayer, and many more that come along the way.
CyberGhost is specially designed to determine which server will work on your streaming services. They also have app for almost all the platforms. Also, they are offering 7 days free trial for Android, iOS, and Windows.
They offer 45 days risk-free money-back program and 24/7 live chat support for all of your problems. If you want then there is a hidden page for low price subscriptions.
5. IPVanish- Privacy Beginners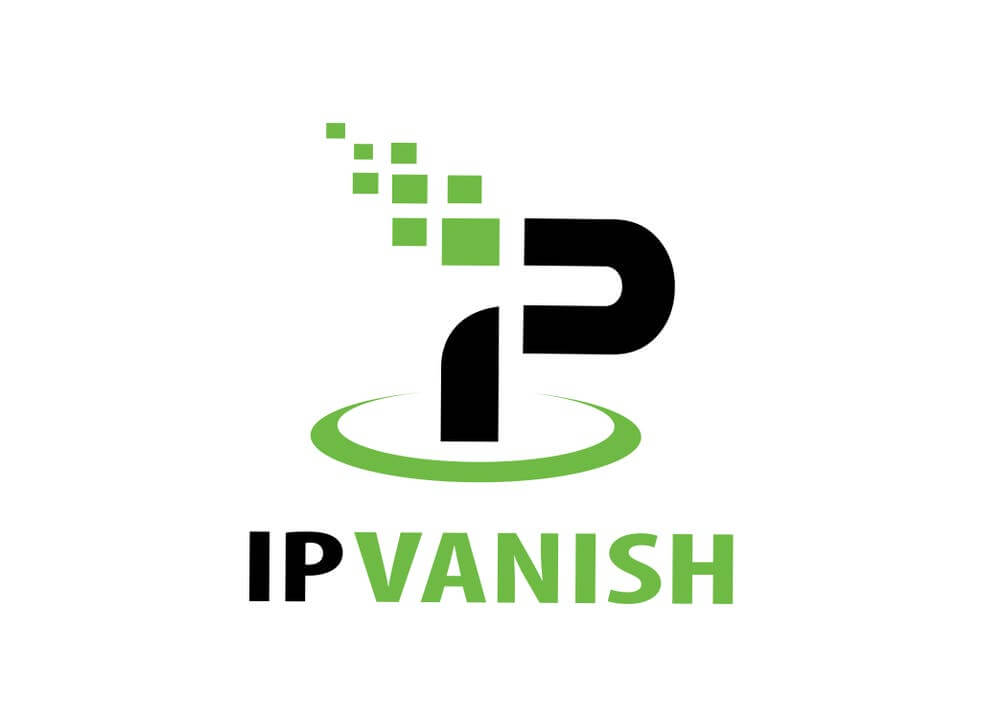 1300+ Servers in 75+ Locations
Split tunneling with strong privacy
Unblock all the popular streaming services
Unlimited Simultanoues device connections
Endless Streaming with optimized servers
Multi-platform Support with a reliable kill switch
No Log Policy with superior anonymity
30 days Full Refund Policy
IPVanish is a very good VPN for online privacy offering strong encryption with a reliable connection. You will find it easy to unblock popular streaming services quickly, spoofing your location among 1500+ servers in more than 75 locations across the world.
Using IPVanish is fun because of its configurable interface you can't even notice whether you are connected to VPN or not. IPvanish is protected against any leaks and supports standard 256-bit encryption over OpenVPN protocol. There is no limit on how many devices you connect (everyone enjoys this).
Enjoy downloading or torrenting without any bandwidth limitations. They offer 30 days risk-free money-back program and 24/7 live chat support for all of your problems. If you want then there is a hidden page for low price subscriptions.
Other VPN Providers
This is a very small section of VPN providers in the market. You can take a look at it once, there are a lot of VPNs available in the market (a few are good and a lot of them are bad). Don't ever try to take Surveillance country VPN (they will log your data behind), unless they are concluded safe through a detailed review.
At Privacypapa we analyze every VPN deeper (audits, speed, lawsuits, security, etc) for your privacy. It's very 😢unfortunate that some VPN providers like HdieMyAss, Private Internet Access, PureVPN has a history of logging user data.
So, choose a reliable VPN as you route your complete internet traffic through 3rd party, that is why you need to be 100% safe.
| VPN Service Provider | JURISDICTION | SURVEILLANCE |
| --- | --- | --- |
| AirVPN | Italy | 14 Eyes |
| BolehVPN | Italy | 14 Eyes |
| Mullvad | Sweden | 14 Eyes |
| PrivateVPN | Sweden | 14 Eyes |
| Zenmate | Germany | 14 Eyes |
| GooseVPN | Netherlands | 9 Eyes |
| OperaVPN | Norway | 9 Eyes |
| AtlasVPN | United States | 5 Eyes |
| Encrypt.me | United States | 5 Eyes |
| Hotspot Shield | United States | 5 Eyes |
| IPVanish | United States | 5 Eyes |
| Private Internet Access | United States | 5 Eyes |
| StrongVPN | United States | 5 Eyes |
| Torguard | United States | 5 Eyes |
| UrbanVPN | United States | 5 Eyes |
| CactusVPN | Canada | 5 Eyes |
| HMA VPN | United Kingdom | 5 Eyes |
| SurfEast | Canada | 5 Eyes |
| Tunnelbear | Canada | 5 Eyes |
| VPN secure | Australia | 5 Eyes |
| Windscribe | Canada | 5 Eyes |
| NordVPN | Panama | No |
| ExpressVPN | The British Virgin Islands | No |
| PureVPN | Hong Kong | No |
| ProtonVPN | Switzerland | No |
| CyberGhost | Romania | No |
Why not free VPNs?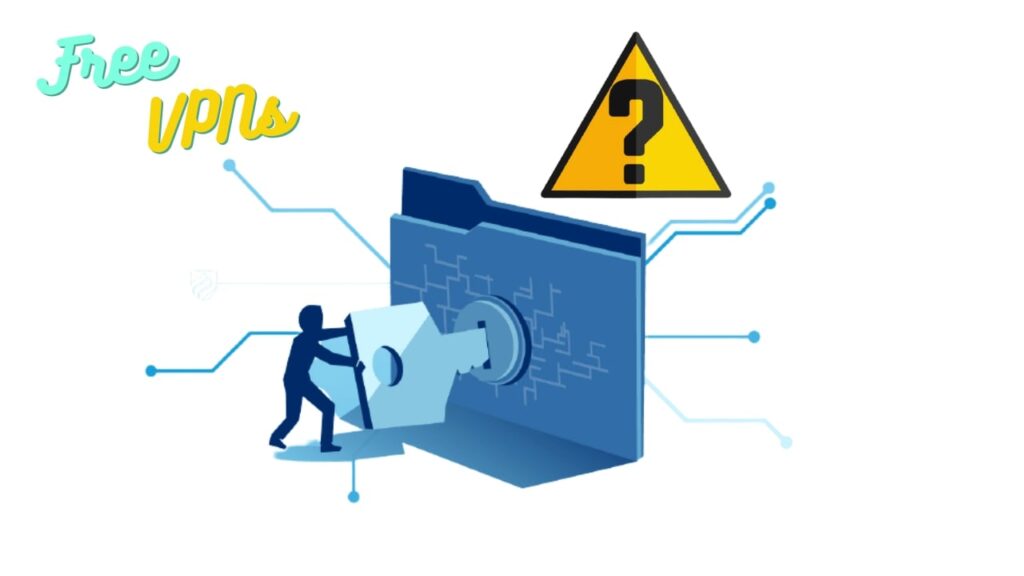 Of course there are some ample number of free VPNs available in the market. But free VPNs are less secure, keeping the cost aside they ruin your online experience and make you suffer in future.
As per the data reports collected from the free VPN users, they are a threat to your privacy. Here's why…
Monitor & Sell logged data: VPNs should be protective layer and secure your data. But free VPNs rely on users data (milking 🐄cows) for revenue. The more they sell, the more the they gain while your privacy is at risk⚠️.
Leak your IP Address: While premium VPNs create a secure encrypted tunnel, free VPNs has tons of 🕳️holes in it. So, there is DNS or IP leak protection while all other hackers pray on your activities.
Not Safe: Free VPN solution is always risky (dangerous to your privacy & security), many 🐠fishy services are meant to serve your persoanl information to others.
Aggresive Ads: There are way to aggresive ads displayed on the free VPNs, they can't even block the website ads. There is no other option expect to rely on the best ad-blcokers in the market.
Malware Exposure: Some users witnessed that free VPN brought malware to their devices (high risk of data breach). While they won't take any resposibility, neither for any issues using the application.
Conclusion
If you are new to VPNs and just getting started with them, check out the best VPNs. It's always recommended to use a VPN all the time when you are on internet. It might be anything you want, whether you want to unblock any geoblocked website or streaming services.
VPN will eliminate Man in the Middle (MiM) and prevent tracking of your ISP, government or any other third parties. "Your 🔒privacy is what we 😊care", so start investing for your privacy rather than recovering from breaches "prevention is better than cure".
FAQs Related to VPN
Which is the best-worthy VPN?
NordVPN is one of the best VPN available in the market offering all the benefits at a very affordable price range of $3.67/month (this isn't a burden for you). With this you can enjoy true anonymity, unblocking streaming services all over the world. Check out what you get with NordVPN.
Do Free VPNs offer privacy?
Free VPNs are the real threat to privacy & security. Even I am not sure whether your ISP will sell your data, but free VPNs do (this is the only way for them to generate revenue). Don't regret yourself after losing all of your credentials.
Are VPNs Legal to use?
VPNs are completely legal to use in most countries as far as you don't download any copyrighted content available on the web (Since your activities can't be tracked it's your choice). But we don't recommend using VPN for illegal purposes.
VPN will slow down my internet speed?
Not all VPNs & Every protocol in it. There are some good VPNs in the market which drop only 5-10% of your internet speed (doesn't bother), Protocol they use is the mainframe behind the security & speeds. I have explained clearly what is Protocol?. You can also check your speeds after connecting to VPN.
Can I use more VPNs at a time?
Yes, of course, you can. You have seen the VPNs offering double VPN features and multi-hop features. You can also use any number of VPNs you want at a time (they comes at a price & slows your internet speed). It's not recommended to not use multiple VPNs at a time unless it's intentional.
Can I unblock streaming services with VPN?
Yes, you can unblock any streaming service with a VPN. But choose a worthy VPN that can do the job for you. NordVPN is the best streaming service unblocker.