NordVPN is a very well-known VPN with a lot of hype around it. It is trusted by millions of users worldwide and consistently stays at the top of the VPN industry. But what exactly makes it so good and reliable? Does it have any special features for digital freedom and privacy? Let's find out!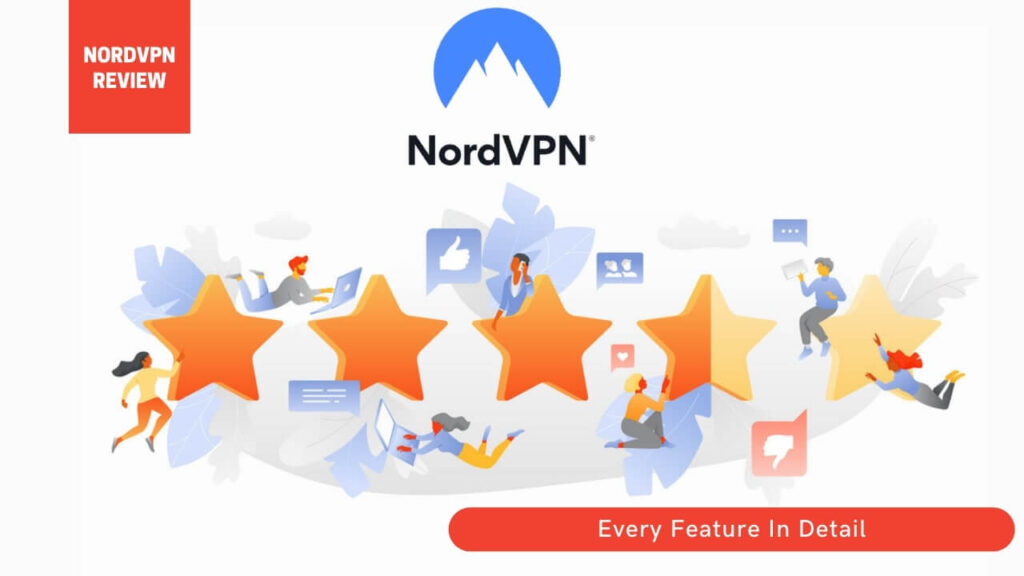 NordVPN is a premium VPN service provider that is priced at an affordable rate. It operates out of Panama, which is a privacy-friendly country that lies outside the jurisdiction of all the invasive eyes alliances. Through NordVPN, anyone can bypass government surveillance, censorship, geo blocks, and much more – while staying undetected.
For everything that it provides, NordVPN is most definitely a steal. But just in case, let's take a look at every single one of its features and qualities.
---
Key Features
NordVPN offers multitudes of features that help you stay private and secure online. While other VPNs may also have similar features, Nord definitely has them beat. Let's take a look at all of its features to understand NordVPN better.
Independently Audited
Strict No-Logs Policy
Obfuscated Servers
AES-256-bit Encryption
5500+ Servers
Dedicated P2P Servers
Onion and Double VPN
Cybersec Ad Blocker
Split-Tunneling
Dedicated IP Addresses
Kill Switch
Threat Protection
NordLynx Protocol
SmartPlay Streaming
SmartDNS
---
Double VPN
A VPN is like a middleman that keeps your hands clean – all of your network and data traffic goes through the VPN servers which are untraceable and keep you protected. Similarly, the Double VPN feature of NordVPN lets you go through two VPN tunnels instead of one.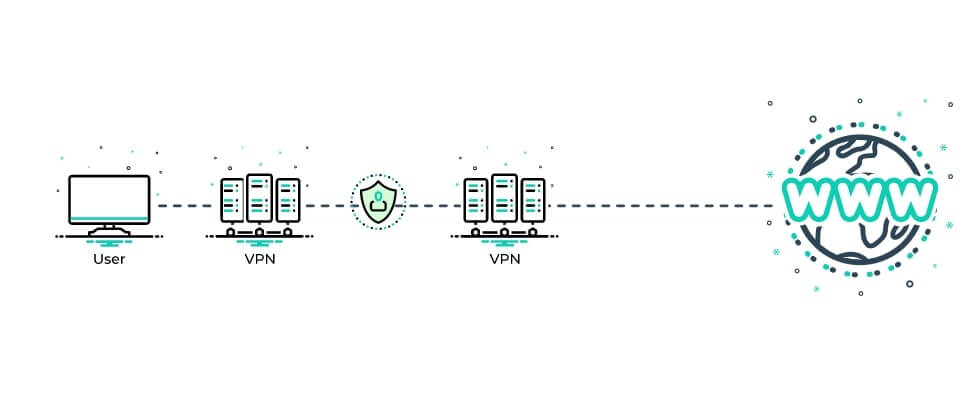 Naturally, it will reduce your speed, but your privacy and anonymity will be unrivaled. Not everyone would want to use this feature, except those that really care about staying anonymous online. The security benefits simply outweigh the loss of speed.
Tor Over VPN
NordVPNs one of the primary security features is 🧅Tor Over VPN (Onion Over VPN). More like to double VPN instead of using second VPN server this will use Tor Nodes before accessing the internet.
This VPN achieves this by routing your data through Tor Network (entire your internet will be on Tor). While this setup offers additional privacy & security advantages. a similar effect can be achieved through Tor.
📝Note: This kind of setup will decrease the speeds drastically improving your privacy.
WireGuard
This is a new protocol in the list (recently added in 2023). WireGuard protocol is available on all the device platforms NordVPN supports, this is lightweight💡 & secure than others. It claims the best speeds & security on paper📃 so we are an enthusiast to test its performance.
When you do check the speeds of NordVPN, you will be overwhelmed with WireGuard speeds. One of the biggest twists here is that WireGuard is faster than other VPN protocols.
SmartDNS
SmartPlay or SmartDNS is a special technology that comes into the picture when you try to unblock streaming services like Netflix, HBO Now, Vudu, Hulu, etc. This resolves the DNS pretending that the request is coming from the country you selected.
According to NordVPN claims, you can unblock more than 😍150 streaming services. It also ensures that you could access the same content on devices that lack VPN support. There is no need for any additional clients required.
SmartDNS is 😅unusual as it uses a proxy encrypted connection, I am not sure what is the advantage of encryption over proxy. Though it detects automatically & gets activated when you are streaming.
Split Tunneling
One of the most recent & fascinating features is split tunneling. Split Tunneling allows you to choose which app can use a VPN connection. By configuring this you can enable VPN for certain selected apps only.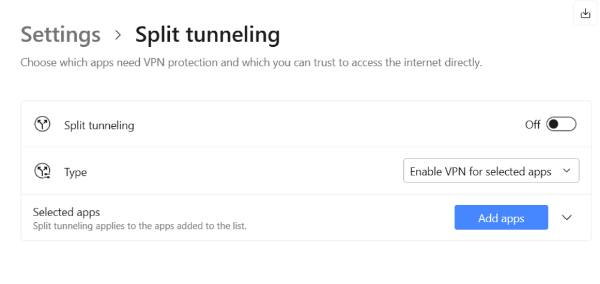 This kind of configuration allows you for better usage by applying VPN only for the apps required. Through inverse split tunneling, you can disable selected apps (their traffic will be routed through your ISP).
Though this feature readily isn't Mac, Linux, iOS readily available but with customer support, you can expect this feature in near future.
Auto Connect & Pausing
NordVPN offers "Quick Connect" & auto-connect features (you can't disconnect from VPN until you turn this feature off). When you need to turn it off, it will remind you to enable it later. There are many cases where your real IP will get exposed (if you don't use this).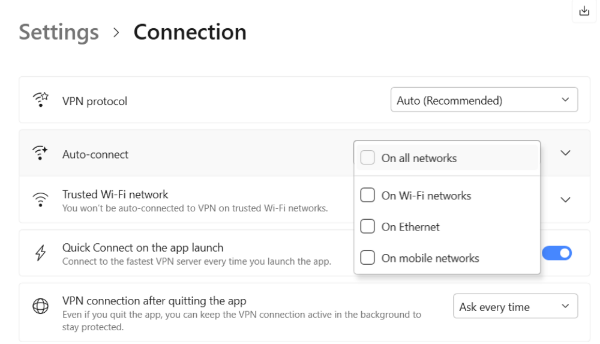 The pause button is provided on the home screen to pause your connection for some time which will connect you again after some time. When you click to pause it will ask the time to pause the connection (after that it will reinitiate the connection).
RAM Servers
NordVPN runs all of its servers on diskless RAMs (means no user information will be retained after reboot). We should appreciate 🎉 them for making a great move. This will improve the user's privacy & anonymity as stored user data will be lost after every restart.
Also, they are claiming about restarting their servers every 2 weeks.
Dark Web Monitoring
There are huge data associated with your mail address. Also, there are good possibilities that your data is being breached by attackers. Hackers will take over your credentials and steal your information. So don't use the same password for all of your accounts.
NordVPN will notify you through the app if your email ever ends up in the dark web marketplace. But this feature is available for iOS users, there are some rumors that this feature will arrive for Android Version soon.
CyberSec
This is a new feature to NordVPN 🚫blocking real-time harmful sites through DNS requests. CyberSec will protect you from malware, phishing, and adware attacks. Though we can't directly judge the work efficiency of this feature. But it's a 🤞handy one.
Don't rely on CyberSec completely, since you will need some best antivirus for viruses, malware, other intrusion detections.
Wi-FiSec
This is a newcomer in the features list that helps you connect with VPN automatically when you are on Wi-Fi. Really 😎useful feature to keep you protected on both secure & unsecured Wi-Fi network connections.
Is that it🤔? No, as the VPN market keeps increasing VPN is being gentle with its users allowing them to connect multiple devices with a single subscription account.
---
Security
NordVPN is one of the most secure & safest VPN (solid military-grade security) while encrypting your connection for routing over secure tunneling protocols. While in terms of privacy, they are running all of their servers on RAM along with independent privacy audits.
We believe you should be more concerned about security & privacy- as you are routing your traffic through a third party (NordVPN). It's safe as it holds more than 14 million users across the globe.
Encryption
Once you install NordVPN on your device, you can choose any server to connect (the connection will be encrypted). This encryption makes it hard for outsiders to get the data as this VPN uses AES 256 (🥇gold standard). Only governments & financial services will use such standards.
When your connection starts (you will be granted to use SHA 512 hash function) scrambling your data (for outsides it will be junk🚽), while it not only improves the complexity, ensuring the user's safety (online privacy).
Tunneling Protocols
Data transmission will be done through tunneling protocols between the VPN server & your device. NordVPN supports most of the tunneling protocols like:
WireGuard (NordLynx): This is the latest & secure tunneling protocol that allows custom modifications for randomizing IP on every connection. It will ensure that your IP is not stored on the server for anonymity, ridiculously fast⏩ #1 out there. You can find this protocol on almost all device platforms. Coupled with NordLynx speed will be blazing fast.

OpenVPN (TCP/UDP): Many VPN service providers will offer OpenVPN to choose between TCP and UDP, you will find this setting available on the device platforms TCP is safer and UDP is faster.

IKEv2/IPSec: This protocol is made for low-end devices like mobile phones so you can seamlessly switch between Wi-Fi & cellular data. Right now this protocol is available for iOS, Windows, Linux, and macOS.
Kill Switch
Kill Switch is the standard security nowadays. Thanks to NordVPN for retaining the kill switch for all of its supported devices to remain anonymous even when your connection drops. No one will know your location, IP, etc.
There is an app-level kill switch & system-level kill switch while the former will disconnect your connection when you are not using it whereas the latter one will disable the internet access (if you are not connected to a VPN).
This is enabled by default for iOS, macOS from (App Store) while for other devices you can configure them on your own.
Logging
NordVPN is a completely log-free & privacy-friendly VPN based in Panama. Even if some government asks to provide the user info they have to ask Panama court (Panama court has no retention laws). This is why we recommend only VPNs free from any country surveillance.
Since all servers are running on RAM means your activities will be wiped off (when someone seizes the server). They guarantee a strict zero log policy (no one will monitor your activities, store them, log them or pass them to any third party).
📝Note: The only data they collect is crash reports, diagnostics data, even you can stop this on the app (if you find this unacceptable).
Privacy Audits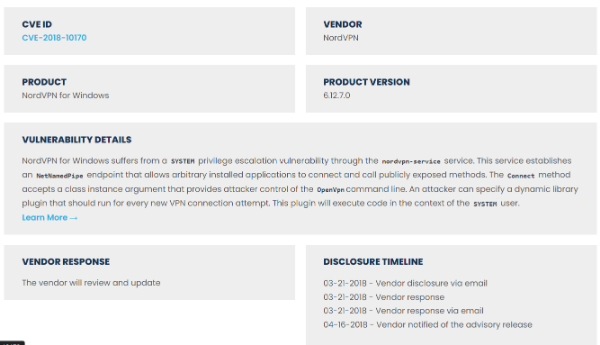 After knowing the Logs as a second thought you can say "Wow! that's nice, but how can I know that's true". Audit reports will reveal every 😯loophole of a VPN. So, NordVPN hired some private agencies like PwC for auditing.
You know😳?, PwC ranks #5 on Forbes for being the largest auditing company. NordVPN's privacy policies were audited twice by them in 2018 & 2021 concluding their privacies are valid.
This VPN also gone through app security audits from cybersecurity in 2019. You can check yourself with all the reports here. But, still, they are trying to improve their services for a better user experience (declaring big bug 💲bounties ).
In fact, NordVPN is one of the VPN services provides having lost certification for its mobile apps (they are abided by strict security policies). It got a level 4 vulnerability reporting program & level 4 ranking for its password management. You can check all of its full reports here
---
Server List & Locations
NordVPN Server Location
NordVPN covers the entire world (true global player) with its 5500+ servers distributed in different countries. Luckily all the servers are RAM Servers (No Logging), user data will vanish at every reboot to ensure privacy.
| | | |
| --- | --- | --- |
| Regions | Countries | Number of Servers |
| Europe | 36 Countries | ~2200 Servers |
| Asia | 11 Countries | ~700 Servers |
| America | 7 Countries | ~2500 Servers |
You will have an ample number of servers from the same region (traffic-free for quick response). Apart from the standard servers that can change your IP, location (along with standard benefits) NordVPN offers some specialized servers for different scenarios.
Double VPN Servers
Dedicated IP Servers
Obfuscated Servers
P2P Servers
Note: You will find these servers available only when you switch to some appropriate tunneling protocols.
Dedicated IP Servers: When you purchase a static IP, these servers will be reserved for you. So, your IP will remain the same for every session (useful in some scenarios like accessing a site). Make sure that you use these servers if you are not concerned more about your privacy.
Double VPN Servers: These types of servers will route your traffic through two VPN servers creating a VPN-VPN connection as mentioned in the Double VPN feature for maximum privacy. You can find the servers when you are in OpenVPN (TCP/UDP mode).
Obfuscated Servers: NordVPN maintains Obfuscated servers in some countries like the US, UK, Canada, Germany, Netherlands, Sweden, Hong Kong, Singapore, UAE, etc. They will use the XOR encryption algorithm to overcome government censorship in those countries where internet usage is restricted.
XOR encryption is used by top malware to hide their presence as well for VPNs too.
P2P Servers: NordVPN offers well-optimized P2P servers for torrenting. These are the best servers when you want to download or unblock any torrent sites as they offer unlimited bandwidth for torrenting.
Onion Over VPN Servers: On combining Tor network with VPN creating VPN-Tor connection. All your traffic will be routed through the VPN server first and then Tor Nodes (at least 3). This will provide you additional privacy (adding nodes redirections) making it hard for anyone to track your identity.
---
Speed
No 😯Wonder, NordLynx protocols boost NordVPN speed to be ⚡blazing fast. While I have seen only a few % drops during my speed test with this VPN. Here is the results check for yourself.
| | | |
| --- | --- | --- |
| Country Server | Download Speed | Upload Speed |
| US | 270 | 90 |
| Germany | 273 | 160 |
| Japan | 250 | 150 |
| Australia | 243 | 60 |
| UK | 190 | 130 |
Even I got 😱stunned like you after the test. This is no match for other VPNs in the market as they drop more than 20% speeds, all this is possible due to the NordLynx protocol (dedicatedly made by NordVPN). Considering the above test for Germany the speed drop is only 7% whereas for the distant servers the speed drops more.
But if you switch the protocol the speed varies, here are the average speeds on connecting to different VPN protocols across different locations.
NordLynx: 250 🔽/130 🔼
OpenVPN (UDP): 215 🔽/ 76 🔼
OpenVPN (TCP): 40 🔽/ 30 🔼
IKEv2: 240 🔽/ 60 🔼
NordVPN is a remarkably fast VPN service even when you are using older protocols maintaining an average speed of 180 Mbps (mouthful for streaming content in Ultra HD). IKEv2 comes very close to NordLynx protocol during my test. Also, OpenVPN (UDP) is super fast but they are dependent on the server location.
But you can enjoy the luxury of using a premium service no matter what protocol you choose or to which server you connect. This doesn't end here, you will be able to barely notice whether you are connected to a VPN or not.
If you face speed issues, you can try switching between the tunneling protocols. Otherwise, it might be either your ISP speed issues or the service provider of the content takes a longer time to load it.
---
Streaming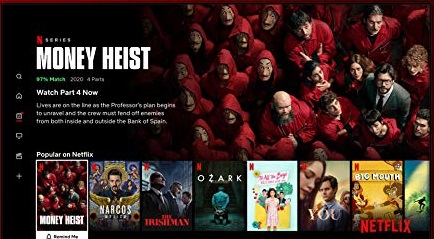 NordVPN tirelessly works to unblock streaming services using its SmartDNS (SmartPlay) technology. This will automatically activate blocked content as soon as you open it without the need for anything behind the scene to launch.
Kudos🎉, you can also use this feature for Non-VPN clients but keep in mind that there won't be any encryption for them. In fact, unblocking services is one of the best NordVPN selling points.
During our, test NordVPN unblock almost everything like Netflix, Amazon Prime, Hulu, Disney+, Vudu, BBC iPlayer, and other streaming services flawlessly. Without an application, you can directly start streaming with the browser extension.
📝Note: Keep in mind that you have to use the default DNS setting to enjoy streaming.
---
Torrenting
NordVPN 💪excels in every segment, even in torrenting. With the specialized torrents (P2P Servers). You can unblock any torrent site you want & start downloading them. Torrents are like pirate🏴‍☠️ treasures of fortune.
Everything will be available there (Softwares–>videos). But the VPN left the freedom of choosing which server you want for torrenting. Even when you start torrenting with the standard server (they will be shifted to P2P servers automatically).
A lot of folks👦 use VPN for torrenting, but only some VPNs will maintain anonymity & privacy. Torrenting requires a lot of bandwidth (which ISP doesn't provide). If you torrent on the normal internet, your ISP will track your activities and cut down the bandwidth. This VPN is very easy to set up on clients like uTorrent, BitTorrent, or Vuze, etc.
NordVPN also provides tutorials for safe torrenting.
---
Pricing Plans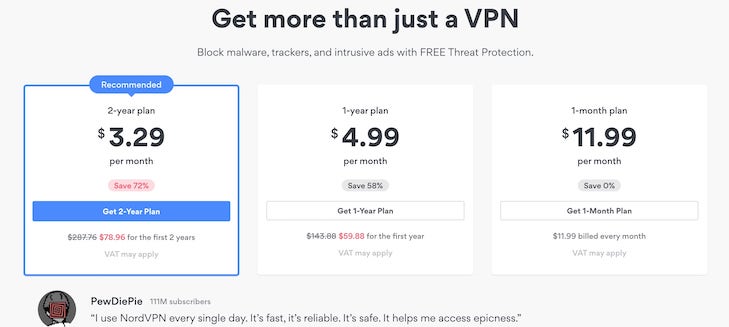 Though NordVPN offers only fewer pricing plans all of their subscriptions come with the same features & benefits. Also, you can enjoy the services on all of your 6 devices simultaneously (great value for money). While other premium VPN services are charging a lot compared to NordVPN.
| | | |
| --- | --- | --- |
| | NordVPN | ExpressVPN |
| 2 Years Plan | $3.67/ Month | — |
| 1 Month | $11.95 | $12.95 |
| 6 Months | Around 6$ | $9.99/ Month |
The longer the plan is, the big you save💸. So better go with the 2 years plan costing you very few (if you can share this with your friends) then it would be awesome. In fact, this is the only premium VPN at a cheaper price leaving no reason to try this out first.
Surprisingly NordVPN accepts payments via credit/debit card, Pay Pal, AmazonPay, Sofort, Prepaid Card. Also, you can use your GooglePay, iTunes, Playstore money. For anonymous payments, you can also use Bitcoin & another cryptocurrency from NordVPN retail stores.
Don't worry as a precious user for us,
📢Limited 69% Discount using this link (72% Discount + 3 Months Free) for your subscription.
---
Customer Service
| | |
| --- | --- |
| Support | NordVPN |
| Email | Available |
| Live Chat | Available |
| Chatbot | Available |
| Tutorials | Available |
| Guides, FAQs | Available |
NordVPN customer service deserves a 5⭐ rating for maintaining a lot of support options right from tutorials to guides, FAQs. They also provide us a chatbot to resolve most of the common issues that happen with the customers.
We should honor them with crown👑 for providing 24/7 live chat & email support (to get answers to your queries in fewer minutes). Almost all of the support team are experts and well knowledgeable. If your problem isn't solved through chat, then they will provide support through the mail (within few hours).
I like their customer support as there are no time-eating procedures to connect with an agent. This makes the accessibility & quality of service to the next level.
---
Conclusion
Overall, NordVPN is 💖excellent at every segment. Stricly following privacy & security promising reliable server connection with great speeds for torrenting & streaming. This makes me recommend this VPN (for longer subscriptions as well).
No matter what services you need, NordVPN will deliver them wholeheartedly. It is a fully-featured service based in Panama (No data retention), running its servers on RAM caring for your privacy more than anything.
Moreover, their 30 days refund program allows testing that everything is working as mentioned.
Still, you are not satisfied with their service check the best VPNs that care about your privacy.
FAQs Related to NordVPN
Is NordVPN Safe & Secure?
NordVPN is one of the safest, secure VPN service providers. Tough AES 256 bit encryption with secure VPN tunneling protocols, independent audits by third-party companies. Moreover their 30 days money-back guarantees program (makes this more trustable).
Will NordVPN slow down my internet speed?
As you have seen the speed after connecting to a server in a different location. By this, you can clearly understand that the speeds will depend on the server location (how far the server is) & some other factors. But the speeds are down by only 10%.
What is a VPN?
A VPN (Virtual Private Network) is a tool or software that will make your identity anonymous & help you to unblock streaming services, websites, other content on the internet keeping your identity hidden (assigning a new IP). Also, your data will be encrypted for additional privacy & security.
Does NordVPN Works in China?
Using VPNs to protect your personal information is completely legal anywhere in the world. But some countries impose restrictions on using VPNs like United Arabs, Russia, Iran, Iraq, etc.
Can I get NordVPN for Free?
It used to have a free trial program but now they have changed its mind a bit. They started offering 30 days money-back guarantee program, so if you don't like the services you can cancel the subscription anytime to claim your refund.
Does NordVPN Work With Netflix?
NordVPN Perfectly works with Netflix and all other streaming services. Using NordVPN you can unblock any Netflix library you want or you can use the SmartDNS feature to unlock streaming services.