If you've been on the internet lately, you've probably heard about OnlyFans. It's a new social media platform where creators (like models, actors, and makeup artists) can give fans access to exclusive content in exchange for a subscription fee. It's a great way for creators to connect directly with their fans and make money doing what they love.
OnlyFans is a social media platform founded in 2016 by Tim Stokely, the CEO, and founder of fitness app GymCube. It's based in London.
Onlyfans has grown rapidly during the pandemic, with its biggest names making millions of dollars every month.
In this article, I will cover
What is the difference between OnlyFans and Facebook?
The main difference between only fans and Facebook is, On Facebook, you post to the Newsfeed, but what if you want to post directly to only your subscribers? OnlyFans is a social network for Page Owners that does exactly that! You can dive into a lot more detail about this in our Help Center.
You want to make your personal connection with a person, so you can't be easily seen on Facebook! Onlyfans was created just for people who need something more than classic social networks. Here fans can be engaged on a much deeper level, often offering them some kind of participation. But if you feel uncomfortable with this format, you have an opportunity to stay in the grey zone and not be noticed by any fan unlike posting your creations on classic social networks.
So… it's kind of like Patreon?
Well, yes and no. Patreon is a great place for creators to monetize their work, but it doesn't give them the same control over what they post on their pages that OnlyFans does. On Patreon, there are certain terms and conditions that creators must follow, particularly around adult content. On OnlyFans, as long as you only share NSFW content with people who have paid for access to it (i.e., your subscribers), you can post whatever you want! It's really up to you!
Let's take a look at how it works
Getting started on OnlyFans is easy! All you need is an email address and a credit card or PayPal account so you can set up your subscription pricing. Once everything is set up, all you have to do is start posting content!
Once you create an account (it only takes a second), you'll be able to search for creators whose work you like and subscribe to them right away. Then, when they post any new content—like personal photos or videos—you'll get access! Plus, they can even send direct messages and hold live video chats with their subscribers.
Let's know how you can use OnlyFans
Visit the OnlyFans website or mobile app and log in using your account credentials.
Now go to Add a card option and fill in your all information and you're done!
Is OnlyFans safe?
The answer is yes! The site has a very strict policy when it comes to people who want to scam others out of money by pretending they're selling something on OnlyFans.
But not safe, If you are not interested in seeing NSFW content, then it is recommended that you do not use OnlyFans. If you have already signed up for OnlyFans but no longer want to see NSFW content, you can set up your account so that you do not see any NSFW content.
It's not just about money though, there are many scams out there that involve fake profiles, which can be used for everything from hacking into computers to stealing personal information.
If you ever see a profile on OnlyFans that looks suspicious or seems too good to be true, don't click on it! You should always report any accounts that look like they might be scams or phishing attempts.
OnlyFans' Safety Rules:
OnlyFans is an 18+ platform, so all of its users are adults. It does not allow any illegal or prohibited conduct on the platform. This includes but is not limited to terrorism, racism, and misuse of copyrighted material.
Is OnlyFans illegal to use in the United States?
To clarify, Onlyfans is legal to use in the United States. However, there are a few regulations that must be followed regarding the type of content available and how the site is promoted. It only gets illegal when you are less than 18 years of age and you accept money for sexual service.
Note: It is legal to accept money for online content
How much does it cost to subscribe?
That's totally up to the creator! They set their own subscription price. You can find this information on their profile page or on their posts. Most creators charge anywhere from $4.99-$50 per month, but it varies based on what they're offering and how much content they post.
Am I charged when I buy a subscription?
Yes! You'll be charged the first day of every month for your subscriptions once you've funded your balance with money from your bank account.
What is the Age Restriction For OnlyFans?
To access OnlyFans, you must be at least 18 years old and have an email address. You can create an account using your Twitter account or by providing your email address. Once you've created an account you can set up your profile page and start creating content for your followers.
Is it addictive?
My friend was very addicted to OnlyFans. He was into so much that he is still not unable to get married because he wanted to talk to new girls and makes a visualization in his mind. Almost every time in a day he was into Onlyfans so from my friend I will say Yes It is addictive in my opinion
It is the same as watching porn on a regular basis which not only screwed you also but also badly affects your relationships. According to CEO of onlyfans there are about 170 million users in Onlyfans.
How do I cancel my subscriptions?
To cancel your subscription go to the page http://onlyfans.com/help and sign in if you have an account. Then go to the bottom of that page and press the 'cancel' button, if you are not signed in to any account you will then be asked to log in. If you need any help with that let me know!
What is banned on OnlyFans?
Although OnlyFans makes their life easy for the users still there is some content that is banned on Only Fans. You will not be allowed to post on OnlyFans
Let's figure out the point which you should not post
No prostitution and sex services are allowed
No violence is allowed
Content based on religion, caste, or creed is not allowed
You can share nude photos without the consent of that person.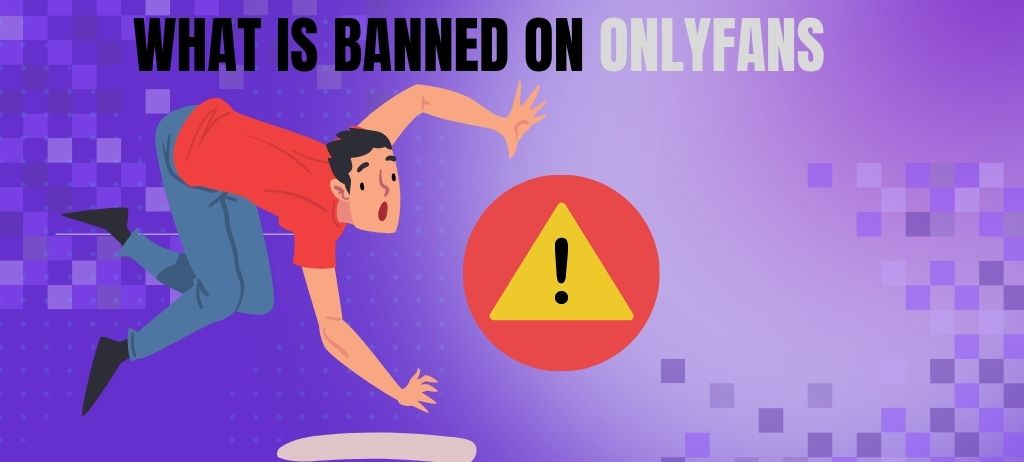 How do I get paid on Onlyfans?
You will receive 80% of the subscription fee and OnlyFans will keep 20%. You can also send out custom content as well as private messages to your subscribers.
You can set a monthly subscription fee for people who want to follow you on OnlyFans. There's no limit to how much you can charge for subscriptions, but the minimum amount is $4.99 per month.
Who's the best performer on OnlyFans?
What I can say is that there are a wide variety of performers on OnlyFans. I would say that the top-earning girls are cam girls who already have a big following. There are also some adult stars like Lana Rhoades, Nicole Aniston, and Abella Danger, who also make good money.
Onlyfans Stats: According To Follow Chain
OnlyFans was created in 2016 by Tim Stokely. The platform was originally meant for fitness enthusiasts to sell fitness-related content.
OnlyFans has over 100 million registered users, with 12 million active accounts on the platform, and over 25,000 new accounts being created every day.
Over 10 billion videos are viewed on OnlyFans every day, and users spend an average of 1 hour a day watching them.
In 2020, OnlyFans paid out over $600 million to creators who have earned a collective $2 billion within 4 years since the platform's creation.
OnlyFans market size there are more than 100,000 creators who have been using OnlyFans since its launch in 2016. The OnlyFans user base reached 100,000 users in 2018, which skyrocketed to over 20 million users by March 2020. By the end of Q3 2020, the OnlyFans had reached 35 million active users and one million content creators.
Source: Follow Chain
OnlyFans demographics
OnlyFans is used most often by Millennials and Gen Zs. Around half are men and half are women. Unsurprisingly, OnlyFans gets significantly more male visitors than female ones—around 70% of visitors are male, according to Similar Web. However, women account for 70% of creators and earn nearly 2x what men do on average.
The majority of users are between the ages of 18 and 34 years old at about 53%. Approximately 23% are 35-44 years old, 13% are 45-54 years old and 11% are 55 and older. Although the majority of users are female, 25% of users are male.
How many people are using OnlyFans?
The company is notoriously secretive about its user numbers, but according to CEO of onlyfans there are about 170 million users in Onlyfans. That's because anyone over 18 can join the platform as a creator or subscriber—and they can do so anonymously.
Interesting OnlyFans Key Stats Infographics
You will be surprised to know the facts of OnlyFans, In order to make you analyze easier. I will show you the statistics in my infographics image source by quantum marketer
FAQs
Why do people use OnlyFans?
It allows creators to make money from their social media or website following by selling them monthly subscriptions for exclusive bonus content or early access to their work.
Who is the highest-paid person on OnlyFans in 2023?
If I tell you how much you can earn on OnlyFans then you will be surprised. Blac Chyna earned over  $20 million+. So if you are worried that you are not earning then you can take motivation out of it.
What do the top 0.1%, 1%, and 10% earn on OnlyFans?
People who are in the top 0.1% make more than $100,000 a month on Onlyfans
People who are in the top 1% make more than $20,000 a month
The Top 10% make more than $1,000 a month.
Conclusion
In the end, only you can decide whether Onlyfans is right for you. But with its affordable pricing, diverse content, and wide reach of followers, it's worth taking a look if you're considering investing in social media or building legit connections with your fans.