Have you ever wondered why we need to use a VPN? Without knowing anything about VPNs, still many people use them or have at least heard about them. What about you? Are you aware of what benefits it offers? You will take the VPN subscription right away after knowing its benefits. Ah…Ah…Ah
Well, along with benefits there is something more important behind taking a VPN subscription. It's privacy🔒…Do you care about it? I do, I don't want anyone to know what I am doing on the internet.
⏳ Short in time? Here is a quick guide for you:
A VPN will provide you with online freedom & privacy, allowing you to access any website or service you want without much hesitation. While the benefits are endless with a VPN, nothing comes for free (It's recommended to invest something for your online security). I am using NordVPN best VPN of all time & and rounder. I hope it's not too late for you to take a step toward your future privacy.
13 Benefits of using a VPN
Online Anonymity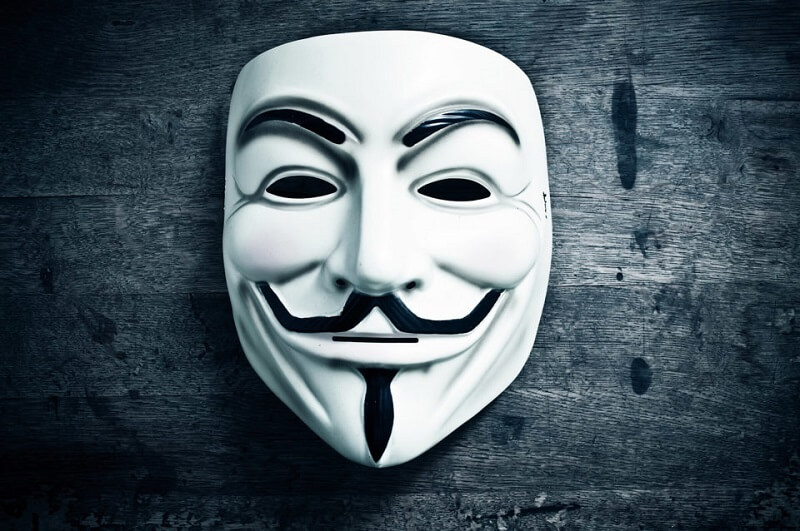 Everyone can look into your online activities through your IP Address. It's not a big deal to get your IP for anyone (websites you visit, ISP, and government). IP is like a name for devices that human beings possess to identify individuals.
Only a VPN can hide your IP Address (location), so you have online freedom. All your web traffic will be routed through encrypted VPN tunnels, so no one can trace your identity. With a VPN your IP will be changed frequently (no one can know your real location). Anonymity is the VPN major benefit that works like magic 🧙‍♂️carpet in Harry Potter.
Prevent Tracking (hackers and governments)
Even if someone gets to know your IP, your data will be encrypted by a VPN before serving your request (even a supercomputer🖥️ can't decrypt the message). So, you are safe. Many people want to listen or take a look at what others are doing online these days including your government.
A VPN will give you a better stand to prevent all these people who are looking at your online activities. But if someone injects some malware into your device, there is nothing a VPN can do. It's always recommended to combine a VPN with the best antivirus for 360 protection.
Security on public networks
Public Wi-Fi's always dangerous & risky. Hackers always target the free public Wi-Fi available and get into other devices (connected) and get the required information they want. Make sure that you are connected to a VPN before using free Wi-Fi.
Routers will assign an IP range for Wi-Fi (easy to guess once connected). But with a VPN your IP will be different from others and your data will be encrypted (no one can see and get to know the information available on your device).
Break any censorship
Many countries like China, Turkey, Russia, and Iran impose heavy censorship on people using the internet. These countries will block access to the services available like Google, Facebook, Youtube, etc. Moreover, new websites are getting blocked if they are a threat to the government. All these heavy restrictions will impact the user experience and damage the freedom of speech.
But, a VPN can break all the censorship and get the content & services you want anywhere in the world. You can gain your freedom & stay private while gaining access to websites (not available in your country).
Bypass geoblocks & firewalls
It's not only about a few countries, geoblocks are everywhere (country, services, websites, etc). This happens the same to streaming services, while the content is available to only a particular region (not in others).
Great deals are available in a specific country, why 🤔not for you? If you travel somewhere to a different country you can't enjoy your home country's content. All this is due to the IP detection mechanism planted on the services & websites (shows the local content based on your IP).
With a VPN, you can 🥳enjoy any country's services and deals, and watch your favorite streaming content (Different Netflix libraries). Everything is possible with a VPN.
You can unblock movies on Netflix like Fifty Shades of Grey, Insterstaller, John Wick, and a lot more, which are not available in many countries.
Torrenting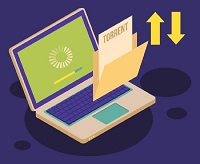 Do you believe that there is a 🏴‍☠️treasure for everything online? They are torrent websites, you can download everything for 🆓free here. But there is a small risk involved (don't torrent with your original IP), you will be fined if someone caught you. Thinking who can? It might be your ISP, others tracking your activities, the government, etc. This is the same unless your IP is fake, I think you already know the big guy who does the job for you.
With VPN, no one can ever know what you are downloading online through torrents. Since your IP Address is not real and your traffic is encrypted, they can only see the server IP (can't do anything with it).
Neck-breaking Shopping Deals
Your friends say everything in my country is very 🤑cheap. But you can't do anything about it, except think that you wish you were in his place. VPN will break this barrier and make everything even allowing you to access the country websites to avail the best deals.
Prices for products will be decided based on several factors like the country's GDP, Raw materials, etc. VPN will save your hard-earned money and get you the best deals & discounts, whether you are purchasing digital products or tickets for a holiday trip.
Boost your internet speeds
There is no other way to solve your speed issue if your ISP throttles your speed. There might be several reasons behind it (due to that you are torrenting, using more data, etc). This will make the user experience the very worst low ping, the page takes more time to load, can't even enjoy what you are doing.
VPN will benefit you by boosting your speeds (increasing your bandwidth). However, sometimes you might feel the inverse this is due to that you are connecting to a very distant server. Don't worry it's very usual that a VPN connection will drop your internet speed by 10%. But if your ISP is throttling your speed, they will get boosted by 200%.
Access Home Network
When you travel to different places, your primary desktop is at home (contains very important files). But your router & devices are configured to access only authorized home IPs. In that case, only a VPN can benefit you allowing you to access the files through your system.
There are several usages like your bank services only work with local IP, but you are abroad & want to access the service. VPN can get a secure connection for you with local IP so that you can access the service without any hassles.
Anonymous Downloading
You might already know how popular torrents are these days for everything. But downloading copyright applications (Windows activated, Microsoft office, etc), you will get fined. While all these downloads will happen through torrent clients followed by torrent trackers (Monitors your IP and sell them to others). VPN provides an effective solution to this problem providing you with a different IP so that you can download anything & anytime.
Wangle Online Surveys
One of the major benefits of a VPN is an online survey, you might have participated in surveys, polls, etc. Have you ever wondered if your IP will be linked to the survey (along with your email Id)? You might don't know the intention of the person behind the survey. They might sell your IP or if you feel the survey is more likely to reflect your thoughts and want to give an another try. You can always fire your VPN up and connect to a server and then start filling out the form again.
With VPN, your IP will be secure & you will get another try to fill your opinions.
Get Multiple Accounts
This is another huge benefit for social media lovers to maintain multiple accounts with a single device. You might have experienced spam content everywhere whether it's email, Facebook, Instagram, Twitter, etc. It's all possible with a VPN to create a new account always connecting to a new server (new IP). So, you can use another account for normal stuff and an official account for important announcements, work, etc. Ensure that you can log in to multiple accounts with a single click, and use the best password managers available.
Access Free Services
What if I say you will get the benefit of some free services with a VPN? Do you believe it? Well, there are some free website services available in different countries like the UK (BBC iPlayer) to get benefited from these services you need to be there in that country. But a person can't be present at different places at once. But with VPN you can change your location every second & enjoy the free services.
5 Reasons
Well, so far you have seen the benefits of a VPN. But there is something more serious that makes you consider using a VPN apart from additional benefits. VPN is not an 👽alien, it's a software tool to get your privacy back.
Protection against Public Wi-Fi
I believe public Wi-Fi is convenient but they are not safe (costs your security & privacy). Whether you are replying to a professional email or scrolling through something private (everyone will be 👁️tracking you).
Privacy & security is the main reasons behind using a VPN to hide your browsing activity, passwords, banking information, etc. According to a Livemint report, a hacker on T Mobile stole over 50 million users' data has been stolen.
Privacy from ISP & Government
Your ISP (Spectrum, Google, Comcast whoever it is) will have access to all your internet data. They can monitor your activities (what you do & how you browse). They will sell this data and earn a lot. Then you will get attacked by the hackers (who bought this data & lost your personal information). There is no benefit in letting your ISP watch over you.
Even this is going the same with government, surveillance groups (14 eye countries). They have made several laws and in fact, the VPN whose headquarters are located in these surveillance groups is forced to collect the user data. According to news from HowToGeeks, many ISPs in the US sell user's data.
It's better that you spend some good investment in protecting your data, rather than losing everything through data leaks.
Privacy from installed Apps
Many applications are banned after found that they are a threat to user privacy (leaking information to third parties). Facebook will be top on the list for misusing the collected data from the users. There are many apps on the list.
A VPN can prevent apps and websites from collecting your personal information through your IP Address. You can stay 🦺safe all the time.
To Access any Content
When I visit a website it's showing "Site can't be reached" while my friends enjoy the content on the site. Many streaming services follow the same path allowing users to stream local content only. But a VPN can break all these firewalls & barriers and let the site work for you (connecting to the best server available on the internet). In this way, you can enjoy the free & best services available.
Not only that you can entertain yourself with any 📱content 🌍anywhere at ⌚anytime.
Best VPNs with more benefits
1.NordVPN– Privacy Specialist
5500+ servers in 62+ Countries.
Double VPN extra layer of privacy.
DNS, WebRTC, and IPV6 Leak Protection.
AES-256 encryption with forward secrecy.
Unblocks International services Netflix, Hulu, Prime, HBO, iPlayer, Disney+, and Amazon Prime.
Dedicated P2P servers for torrenting (unlimited bandwidth).
Supports Onion over VPN.
Reliable kill switch.
Strict No-logs policy.
30 Days full refund policy.
NordVPN is the perfect privacy partner (the best VPN in the market). You are completely free from logging (based in Panama). All its privacy policies are audited independently. Encryption wise NordVPN is a nutshell (AES-256 bit) over OpenVPN protocol. Their specially designed protocol NordLynx offers twice the speeds of any standard protocol in the market.
NordVPN doesn't have any DNS/IPv6 leaks so far there is a kill switch to protect your identity (when your connection drops). Along with its simple user interface connects you from 5500+ Servers. Its One-Tap "Quick Connect" connects to the fastest servers only. Know more about NordVPN with a full review.
Hiding your activities from ISP or any government surveillance. Do Whatever you want with NordVPN on your Android, iOS, Windows, and macOS. Well crafted to be effectively used by a beginner. Also a great choice for unblocking the geo-blocked content in different platforms such as Netflix, Hulu, Disney+, Amazon Prime, and other streaming Apps.
Double VPN + Onion over VPN Support is the specialty of NordVPN. While you can use this VPN simultaneously on 6 devices with a single account. It's worth trying it as they are offering 30 days of the money-back guarantee program. You can request an instant refund (if you don't like their service).
2. ExpressVPN- Better Privacy
3000+ Servers in 160+ locations (94 countries).
Own DNS Server + Onion site accessing.
Built-in DNS, WebRTC, and IPv6 Leak protection.
Unblock Disney+, Netflix, Amazon Prime, Hulu, HBO, BBC iPlayer, and more.
Tough security encryption (TrustedServers RAM Only).
Split Tunneling with full torrenting (unlimited bandwidth).
True No Log Policy.
Reliable kill switch.
24/7 Customer Support.
30 Days full refund policy.
ExpressVPN takes another privacy-protector VPN with tough encryption. Running its own DNS server (No one can trace your identity), further, it is secured by encryption (AES-256 over OpenVPN) along with HMAC authentication. There is a reliable kill switch for all of its applications. ExpressVPN is based in the British Virgin Islands (free from any surveillance groups).
ExpressVPN boats OpenVPN, Ikev2, and L2Tp-IPSec, and the most reliable protocols. Ability to choose from 3000+ servers across 94 countries to unblock geo-blocked content or streaming services. While you use this VPN on 5 devices simultaneously with a single account. You can enjoy unlimited torrenting without any data caps.
The prices of this VPN are the same as the features (high). But yet they manage to offer a 30-day risk-free money-back program (Try without any risks) and 24/7 live chat support for all of your problems. If you want then there is a hidden page for low-price subscriptions.
3. Surfshark– Budget Privacy Choice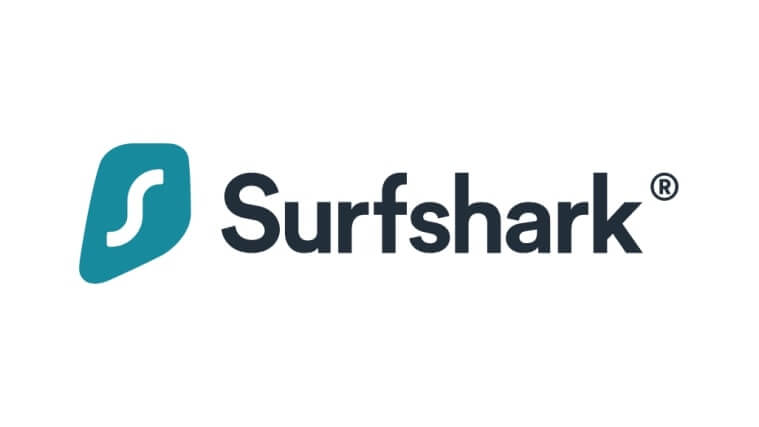 3200+ Servers in Major Countries.
High performance & security.
Standard AES 256-bit encryption.
DNS, IP, WebRTC leak protection.
Unblock popular streaming services.
Unlimited torrenting without any bandwidth limitations.
No Log Policy with a reliable kill switch.
Unlimited device connections.
Surfshark is the best budget privacy protector. Though it sounds newer to you, this VPN is highly secure and did perform well. Surfshark is based in the British Virgin Islands (No logs anymore). You will get this VPN without much strain at very cheap prices. Surfshark keeps your information more private (AES-256 bit) with perfect forward secrecy.
Surfshark has a reliable kill switch and protection against any DNS, IP leaks along with split tunneling, you can choose from a wide range of server networks with 3200+ servers in different countries. With them, you can unblock almost all the streaming services (Amazon Prime, Netflix, Disney+, Hulu, and others).
The best part about this VPN is "Unlimited device connections". You can torrent on dedicated P2P servers (without any bandwidth limitations). Also, they offer 45 days risk-free money-back guarantee program. If you don't want to empty your pockets for a VPN consider this one as an option.
Conclusion
With that said, I hope you are aware of the best 🎁benefits & 💭reasons why you should use a VPN right now. It's recommended to 💰invest in your privacy before someone enters your device and gets everything away from you. VPNs are the essential tools in 2023.
Don't 😒blame anyone for your online activities, before it's too late to go…Get a VPN & stay safe in your professional, and personal life.
FAQs Related to VPN benefits & Reasons
Do I need to turn on my VPN all the time?
Yes, it's always recommended to use a VPN 24/7. Though home networks are safe (compared to public Wi-Fi), they are vulnerable. No one will tell you anything about privacy it's your concern (as everyone is ready to look at what others are doing).
Can VPNs get hacked?
No!, VPNs can't be hacked. Even if someone knows your IP (server IP) they can't do anything while everything is encrypted (no one can understand the information in it). VPNs will use secure encryption protocols. Even for a supercomputer, it takes 10 years to decrypt the information.
Is it legal to use VPN?
It's completely legal to use a VPN. But in some countries like China, Russia, etc imposing strict policies where everything is restricted (services & internet usage) it is treated as illegal. But VPN will work even in those countries.
Are VPNs safe to use?
VPNs are 100% safe to use (Not free VPNs & VPNs log your data behind), they are your privacy guards. It's well known to everyone that no two persons are identical (appearance & behavior), and VPNs also work the same alike. You can't judge unless you know completely about it.
Can I unblock streaming services with VPN?
Yes, you can unblock any popular streaming service with a VPN, this is one of the benefits of a VPN (No all VPNs can unblock streaming services). So, choose a VPN for streaming purposes that can handle every streaming service in a better way.