Irritated with Ads & pop-ups everywhere blocking the content you want? Want to enjoy ad-free content for a better user experience? Do you know that downloading ad-blockers will strengthen your online privacy & protection? Then this guide is for you covering the best Ad-blockers available in 2023
Ad-blockers are one of the finest ways for your online privacy. Because the interruptions can contain malware, adware, or even trackers (delivering malicious payload even you don't click on them). Ultimately, ads collect your internet history, habits, activities, etc.
⏳ Short in time? Here is a quick guide for you:
Ad-blockers are the perfect solution to remove unwanted ads for a better webpage experience. Privacy is getting sued due to trackers, malware, etc. Getting an adblocker with a VPN is a best way (Skip additional purchases) to enjoy online privacy at cheap prices. CyberSec is one such that comes with NordVPN. It can block all kinds of ads, malware, phishing sites and spam emails. Additionally it can prevent botnet control.
While there are tons of ad-blockers promising users to prevent ad interruptions in order to protect their privacy. We have tested all those ad-blockers, found only some trusted ones after thoroughly researching all of the adblockers available in the market.
What is Ad-blocker?
In simpler terms, an ad-blocker is a software product that can block all ads causing irritation. Whether it might be on your webpage, mobile game, videos, torrents, etc. As most of the content available on the internet is for free, companies are displaying ads to generate revenue.
These ads will destroy the user experience, making the webpage non-interactive, but an ad-blocker can restore your peace by blocking the ads. Most of them are coming with general features including,
Allowing Non-intrusive ads- Tweaking this one allows some ads which are appropriate to your usage.
Blocks inappropriate content- Tweaking this, blocks content which is inappropriate to the search content.
Types of Ad-blockers
Ad-blockers come in different forms, while some are more popular than others and distinct. Considering the pros & cons, we can list up which are the best adblockers for Windows, Android, iOS, macOS, Chrome, etc.
Broswer extensions
If are facing ads only on your browser, then you can opt for an adblocker extension (most of them are open source & free) to block the adware from ads. On browser's chrome targets the entire market so adblocker as well.
Though another browser like Firefox has a good choice of availability, they do offer support for other browsers along with them. Users are risking their privacy by adding tons of extensions to their browsers that are coming free for them.
Free isn't secure, it might seem you are blessed to use their service (most of them are insecure in terms of privacy). While some make their money through advertisements, others sell the collected data from the users.
Adblockers from VPNs
As you know the VPNs play a vital role in your online privacy by hiding your IP Address for secure browsing. This brought the idea to use adblockers as perfect pair to them. Most VPN developers brought built-in adblocker with their service to lift the middle-man service.
This will make the VPN service a perfect software tool (one-stop-shop) with all the tools within one complete package. While such bundles are only part of some premium subscriptions. However, the primary drawback is that adblockers will stay active when you turn your VPN connection on.
Again this is also useful, as we recommend turning your VPN on always when you browse on the internet.
As Desktop Applications
Having a stand-alone application to get rid of advertisements is not treated as a good way as there are only a few services offering dedicated desktop applications. These will prevent appearing ads on multiple browsers, other applications.
The reason behind mentioning inconvenience is that these applications will eat a lot of your system resources (even they are not in use). While free versions do not have proper maintenance or support for any issues.
As Routers Applications
If you want to make your device as fast it when there are ads. You need to install the adblocker on your router (prevent advertisements before they hit your system & save a lot of your system resources). As we have mentioned earlier about the working of adblocks.
It will boost your device performance when you block the ads from the DNS level & get this to multiple devices on your home through the router. Preventing ads from the DNS level provides you the flexibility (how strict the settings should be), again this will be depend on the router interface.
How to Choose best Ad-blocker
Many of the adblockers are available either in extensions form or stand-alone form. Determine whether the ad-blocker is delivering the features for your money & blocking the ads (inappropriate content or unwanted things).
You should also figure out whether a browser extension can take care of ads if you switching between browsers frequently. Choose wether you want a complete protection or just want to block annoying pop up ads.
You can tweak all these settings on your adblocker (allow non-obtrusive content or blocking everything on the way). Figure out which one suits you better from the bottom listed adblockers.
Best Ad-blockers
1. CyberSec (NordVPN)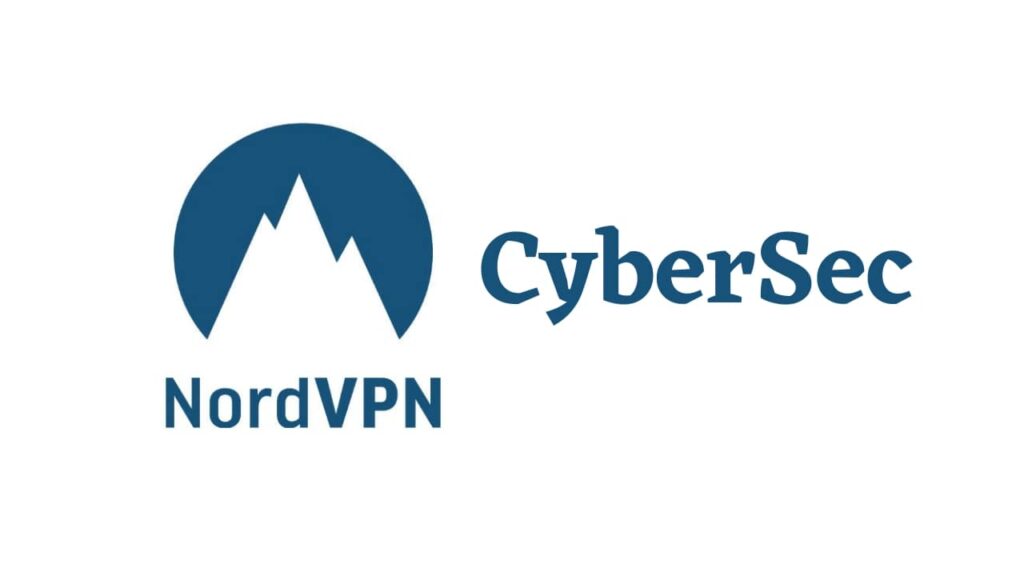 Ad-blocking and amlware protection
Phishing site, spam email detection
Comes Free with NordVPN subscripton
Dedicated browser extension for Chrome, Firefox.
Compatible with iOS, Android, Windows, macOS, and Linux.
30 days money back gaurantee program
CyberSec is one the best ad-blocker that comes with VPN subscription (no additional charges). While your traffic is being encryted with VPN, detect phishing sites, spam emails and block all kinds of ads on your way.
This adblocker is available for all of your devices also for browser extension. It's incredibly value for money to protect your data online. CyberSec improves your browser experience, system performance and provide you the control over what to be displayed (what not).
With CyberSec you can avoid botnet control (prevent participating in DDoS attacks). Even if any malware is detected it will cut down the communication (informs you). As this comes with VPN, you will get 30 days money back guarantee program to try their service for free.
2. uBlock Origin
Lightweight effective malware & adblocker
Customizable filters & features
Open source browser extension
uBlock Origin is a browser based adblocker with simple interface though it doesn't support every browser available. Right now it supports core desktop browsers like Chrome, Firefox, Safari, Edge, Opera and other browsers. This adblocker is light wegith compared to its competitors.
uBlock Origin enhances the user experience further more by blocking all the ads displayed on the browser in real time. While the extension does comes with tons of filtering features identifying malware, adware (even you can tweak your own custom filter).
While the only downside is, this uBlock Origin only works well for browsers. But it won't slow down your computer.
3. AdLock
Effectively blocks unwanted pop-ups, ads, video ads.
Automatically blocks phishing sites, malware
Numerous ad-on features against spam, scam links
Can block ads on other applications (Windows App)
30 days refund program
AdLock is another phenomenal adblocker to get rid of all ads displayed on your screen without any exception. During our test it performed very well (even for youtube ads) along with some ad supported web pages. By default it will block every ad (but you can tweak the settings to whitelist certain domains).
Though this is a browser based, it can still block the ads on certain applications like Skype or games. While the app runs in background to speedup your load time. While the extension version is for free, rest applications are paid for your device.
AdLock potentially blocks harmful websites to keep you secure.Though it doesn't come free, you can try their service using 30 days monet back guarantee program and then device it's worthy or not.
4. AdFender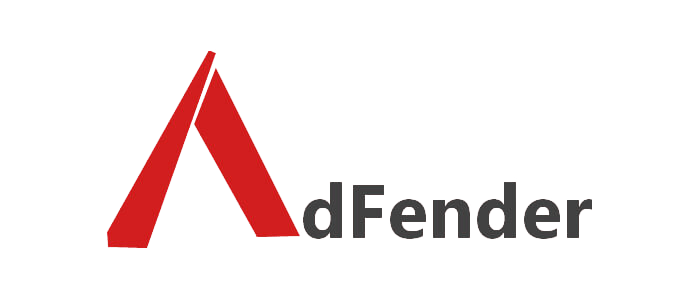 Block Ads & malwares
Speeds up web browsing
Browse anonymously online
Protect privacy (removes cookies)
AdFender remains as one of the best adblocker for windows that supports all kinds of web browsers. You will be completely private using AdFender as it removes the cookies from browser. It will also speed up your browsing by blocking online trackers.
AdFender can quickly block all kinds of malware & ads, the only downside of this adblocker is that works as stand-alone application. It did worked perfectly fine during our test's blocking ads on web pages, videos, etc.
Though it's not quite expensive to take their subscription. Sadly, there is no refund program at all.
5. 1Blocker X
Quickly blocks unwanted ads, trackers.
Powerful extension for iOS
Parental control (block adult sites & comment section)
30 days money back gaurantee program
1Blocker X is a powerful browser extension with overwhelming features for iOS, Safari (well optimized). This adblocker will boost your browsing speeds & experience by blocking all the annoying ads, trackers, popups.
While it comes with 115,000 block rules , you can customize adblock settings as per your rules. This adblocker can block adult sites as well (even comment section if you don't like them). There is a free version as well with decent features. But the pro version provides you the options to tweak the settings.
Pre-order will get you discount, but there is no refund program like others.
Steps to Turn on Ad-blocker [browser extension]
When you own anyone of the adblocker mentioned above on the list, follow the steps to turn it on.
Visit the adblocker extension or site and get it installed on your device or browser.
Navigate to settings-> extensions and open the extension you installed.
Now tweak the settings for your own customization and save them before you leave.
Once everything is done, PIN your plugin & restart your browser.
Now visit any website you want check for yourself.
Conclusion
Ad-blocker should improve your browser experience and more importantly protect your personal information from being tracked (blocking adware, malware, and from phishing sites). As there are many adblockers available to choose from.
I recommend choosing ad-blocker that comes with built in VPN like CyberSec, on combining VPN with Adblocker delivers military grade encryption (adblock additional security) along with guaranteed security for your sensitive data.
FAQs Related to Ad-blockers
Does Ad-blockers provides security against viruses?
Some of the ad-blockers can protect you from virus attacks but are costlier like Adblock Ultimate or Total Adblock. When an adblocker blocks certain pages from loading, you will be automatically get prevented by infected scripts & malicious phishing sites.
Adblockers really work?
Adblocks works perfectly blocking banners, pop-ups, ads displayed on your webpage. But some companies like Google, Facebook is paying a lot for them to not block their adds. So, try not to use a free adblocker (get rid of every ad with paid one).
Are Adblockers safe & legal?
Adblockers are completely safe to use (trusted ones). But you should be careful while choosing an adblocker (or any other free software). Since internet is loaded with mischief confusing similar names of browser extensions.
They are legal as well (you are completely free to block what appears & what not on your browser). While adblockers do offers a feature to whitelist a domain you like (displaying the ads form there).
Which is the best adblocker for chrome?
You can either use a dedicated browser extension adblocker from the list or you can prefer the built in one that comes with VPN (as you have to take VPN subscription for online privacy). It's better to have all in one pack, since CyberSec is developed by cybersecurity developers (they know all the attacks that you face in real time).