Passwords are the key sources of personal information. Maintaining different passwords for different sites might be tedious, remembering them is not so easy & secure. Looking for the best password manager around? This guide is for you.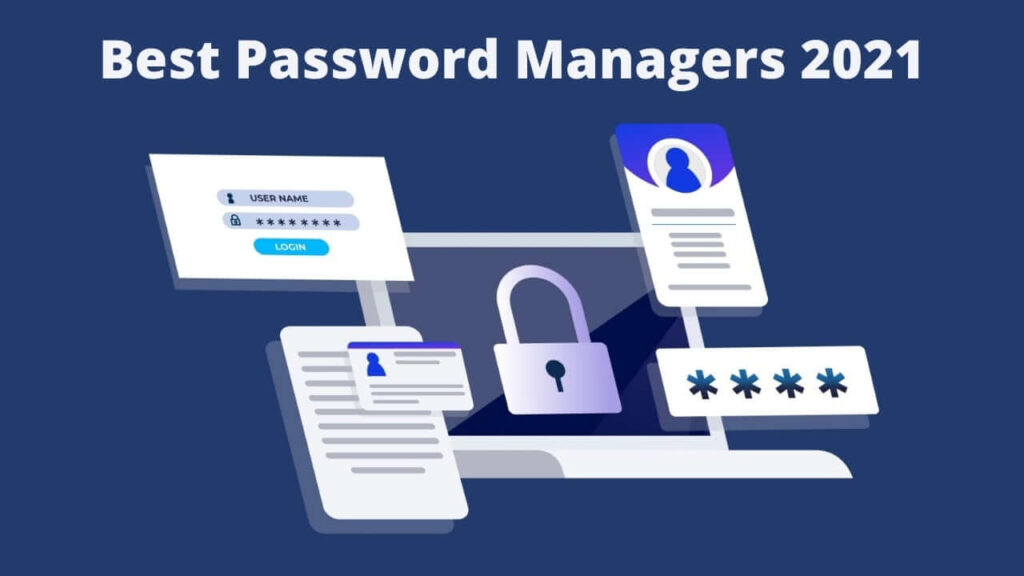 Password Managers will reduce your stress on keeping different passwords, as some sites need a specific number of characters (like minimum 8) with one symbol _, &, $ or something. If anyone cracks your password to gain access to your accounts (them might land on your Gmail account).
⏳ Short in time? Here is a quick guide for you:
Storing passwords on the browser is not secure. Using password managers (central storage) that sync across multiple platforms is recommended. Dashlane is the best password manager (5 simultaneous device support) with tough security makes it easy to manage all your passwords safely (AES 256 encryption). You can also monitor your browser for any leaks & use its built-in VPN for online privacy. Quick & easy sync between multiple devices, they are also offering 30 days money-back guarantee program.
What is Password Manager
Password Managers are the software tools to generate & store tough passwords(securely) for later use. While they encrypt passwords along with your personal information with encryption keys (hard to crack). They exist on your devices to quickly fill your passwords on the sites (you want to access).
A Password Manager uses two-factor authentication( to confirm your identity). They act as the additional security against password snoopers & protect you from breaches. While some of these come with additional Add-on hosting built-in VPN, website scanning, local storage, etc.
How we listed these Password Managers
Though there are several password managers available in the market. we have filtered them with features, security and some other factor's making them reliable & trustworthy.
Security & Privacy
The whole concept behind using a password manager is security & privacy. We can't rely on software that is storing all of our passwords without providing any sort of security. So, we have filtered all the safe, trusted & secure password managers and listed them below.
When you sign up, you will be required to create a master password (make it strong) to access the vault securely. While some will offer master password recovery & some are not.
Encryption
Encryption is the heart of Password Manager to ensure your passwords are safe. The encryption will depend upon your password since a 4 digit number can't be encrypted as complex as a 10 digit character password is.
Of course, you need to make sure that your password manager uses tough encryption though, weak encryption can be cracked easily (Then there will be no point in using a password manager).
Two-Factor Authentication
TFA (Two Factor Authentication) is essential for a password manager. This will ensure the user's authenticity (when they try to access from different devices). Even if they crack the master password (they will still need the authentication to log in).
Also, it's better to have fingerprint/face ID authentication instead of a master password (to save your time).
Autofill
Instead of typing your password (and eating a lot of your time), they should be able to provide an autofill feature (to save your time). This is where this tool is very useful & perfect for filling your credentials for your desired applications.
Cross-Platform compatibility
Password Managers should be compatible with almost all of the device platforms such as Android, iOS, Windows, macOS. They should be able to sync your data across devices (saving a lot of time spent on logins).
Features
All the above-mentioned factors can be treated as features. Password generation will be a helpful feature, saving you a lot of time to generate a tough password with a special character.
I didn't talk about cost here because most password managers are offering money-back guarantee programs to try their service for free as well as a free trial. You will be surprised to find these exceptionally useful tools at an affordable price range.
Best Password Manager
1. DashLane- Best in class 2021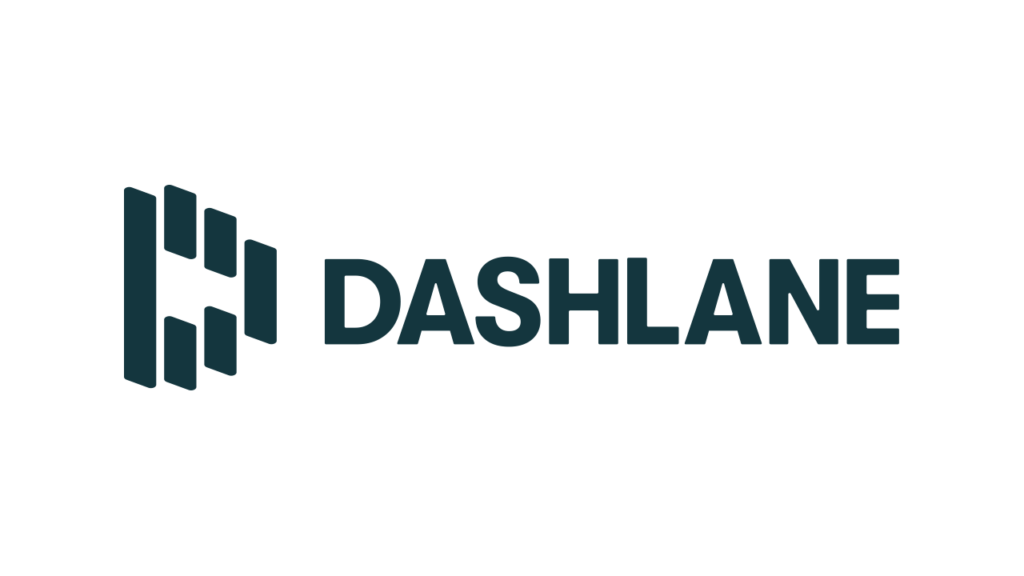 powerful password manager with two factor authentication
Built in VPN & browser extension
Dark web monitoring along with secure document storage
AES 256 bit military grade encryption
unlimited credentials storage with autofill feature
Quick & Easy Sync between devices
5 Simultaneous device connections
30 days money back gaurantee program
Dashlane is a top password manager with strong encryption security. Also, for an additional layer of security, this supports dark web scanning (for data leaks), you can also enjoy its built-in VPN feature along with a password changer option.
Dashlane is a French-based company capable of storing 50 passwords for the free version & unlimited for paid version with an instant autofill option. You will also get two-factor authentication & enjoy their services on 5 devices with a single subscription. It is compatible with Android, Windows, iOS, macOS, and Linux as well.
You will also get a browser extension of this version providing you the notification of leaks (if happen). They are offering 30 days money-back guarantee program feel free to try their service for free.
2. LastPass
Multi factor authentication
Dark web monitoring tools
password strenght report
Generate passwords & unlimited password storage
Multiple device syncing
Browser extension
3 simultanoues device connections
LastPass is one of the feature-rich costlier password managers (free version also available), started in the year 2008 gained millions of users. Encrypts the password with tough AES-256 bit every time a user updates the password.
LastPass is more likely a browser-based password manager supporting most browser extensions including Chrome, Firefox, Safari, Opera, etc. Also, you will get support for your devices through the app, there is multi-factor authentication (MFA) to validate genuine access. LastPass also supports multiple device syncing, digital wallets to store your passwords.
LastPass allows you to store as many passwords as you can. Sometimes it's incompatible to fill some forms with the stored data. But they are offering 30 days money-back guarantee program to let you choose their service (if you like).
3. RoboForm- Decent one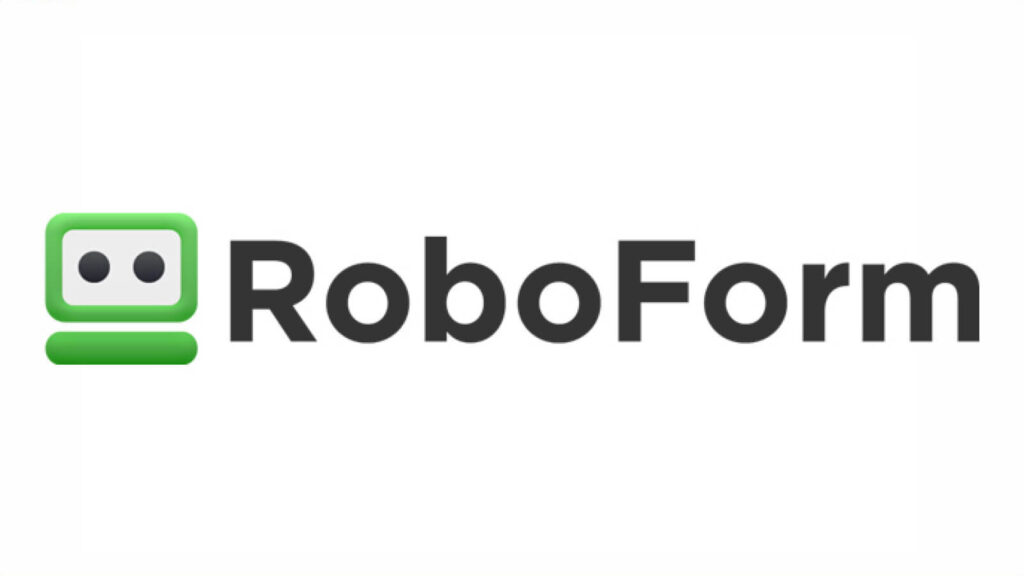 Excellent password manager
Multi factor authentication
Stores data locally or online
Unlimited number of passwords storage
Comprehensive form filling option
Compatible with multiple devices
30 days money back gaurentee program
RoboForm has been there in the industry for 10 years offering more features for technical lovers. It shines at filling forms comprehensively making it most versatile with plugins for all the major browsers & devices.
Multi-factor authentication to access the vault (you can choose an option to store the data locally or online). While it can identify duplicate & weak passwords you stored (to make them tougher). You can store as many passwords as you can, each password is get encrypted by AES 256 bit.
Sadly there is no password sync across devices. They are also offering 30 days money-back guarantee program (risk-free) along with 24/7 customer support to answer any of your queries.
4. 1Password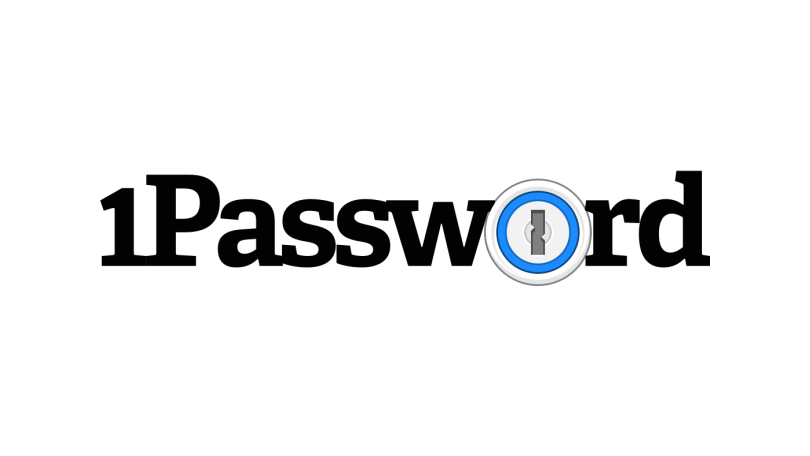 Great password organization
Two Factor authentication
Multi device support with blocking unsecure channels
Secure authentication to add new device
Travel & Watchover Mode (Protect against security breaches)
Cross compatibility (easy to sync passwords)
30 Days full refund policy
1Password password manager aims to deliver security & protection for organizations providing shared password protection systems. While there are two plans one for individuals & families (up to 5 devices) and business service.
1Password is developed to provide password security for Macs in 2005 but it offers apps for all other platforms now as well as extensions to browsers. This will block phishing sites, keyloggers, etc working only in trusted areas. They will provide 1GB of secure storage for all of your credentials.
There is an additional web scanning feature for security breach checking along with travel mode (delete user data & bring it back with one click). Though there isn't any free version, they are offering 30 days money-back guarantee program (risk-free). You will get 24/7 email support
5. Bitwarden
Open Souce & highly secure
Password reports (weak passwords)
Unlimited password storage
Multi device sync across different platforms
Multi factor authentication
6 simultaneous device connections
30 Days full refund policy
Bitwarden is an open-source highly secure password manager offering overwhelming features to all of the supported devices. Bitwarden primarily focuses on security reporting on your every password (if they are weak). There is a multi-device sync feature that included syncing all of your passwords across multiple platforms.
Bitwarden manages to include two-step log-in along with multi-factor authentication to keep all of your passwords safe. You can either store the data online or offline and support all platforms including iOS, Android, Windows, macOS, and many more.
While they are offering 1GB of storage on 6 simultaneous device connections. All of your passwords will be encrypted safely. Bitwarden offers 30 days money-back guarantee program to claim your refund (risk-free) if you don't like the services. You will also get 24/7 customer support on all your issues with Bitwarden.
6. NordPass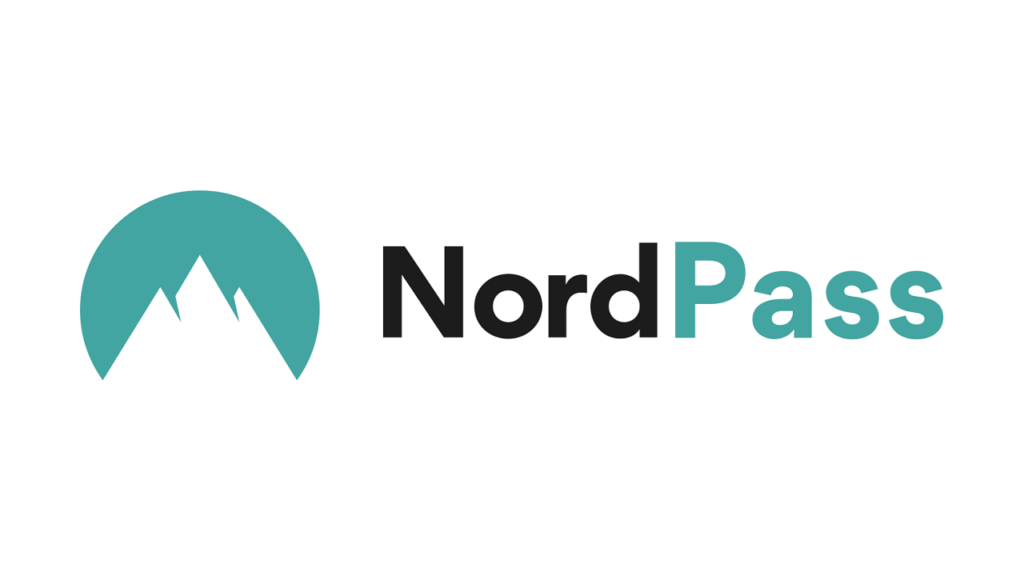 Incredibly strong security
Two factor authentication
Attractive interface with quick password sharing
Unlimited password storage
6 simultaneous device connections
30 Days full refund policy
NordPass is a simple & brilliant password manager with incredible security. Even beginner users will find the interface very attractive, this guy is from NordVPN (NordSec Suite). NordPass is compatible with almost all of the platforms & has dedicated browser extensions.
NordPass will safely encrypt all your passwords along with saved credit cards allowing you to instantly fill them with the Autofill feature (a saving a lot of time). Another great thing is that you can store an unlimited number of passwords.
It also supports cross-platforms (make it easy to access your passwords). There is also a two-factor authentication (additional security). NordPass is offering 30 days money-back guarantee program making it completely risk-free to try their service.
7. LogMeOnce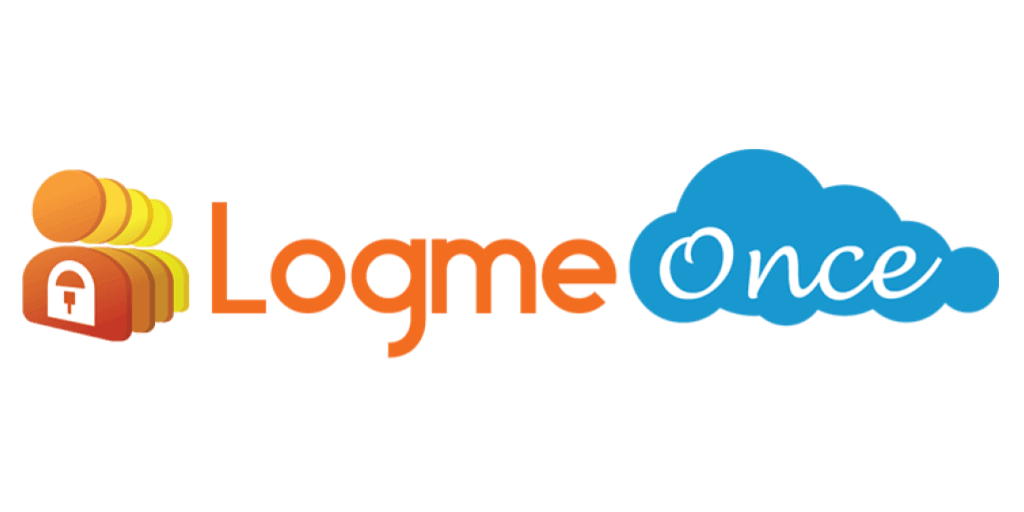 Highly protected against cyber threats
Intutive interface with heavy customizations
Impresive overwhelming features Ad-ons
Unlimited passwords encryption storage
Multi device sync feature

30 Days full refund policy
LogMeOnce offers a wide variety of features than any of its competitors. Some of you may find them overwhelming (not useful), started in the year 1986 to make password storage easier & secure. During that time it is the top choice for multi-platform support.
LogMeOnce can also protect you from dark web scanning password thefts. There are offering unlimited password storage with two-factor authentication, while the deep customization features available on the application make this unique.
LogMeOnce offers various sign-in options like fingerprint, PIN, faced to get rid of a master password. Also, they are offering 30 days money-back guarantee program along with 24/7 customer support.
8. Zoho Vault
Password strength report
Browser extension support
Third party integration feature
Multi device sharing support
Unlimited password storage

14 days trial program
Despite doing all the things that a password manager can do, Zoho vault additionally integrates with third-party logins (incompatible for two devices login). Though this is a new password manager in the market.
You can store an unlimited number of passwords, you can even share the credentials with different users (multi-device support), while they are offering 14 days trial plan generating weak passwords report to strengthen them.
Zoho Vault has some limitations The browser extension support is only for some of the browsers & it can't handle multi-page login (can't even import passwords from a browser). They are also offering 30 days money-back guarantee program with 24/7 customer support solving your queries.
9. Keeper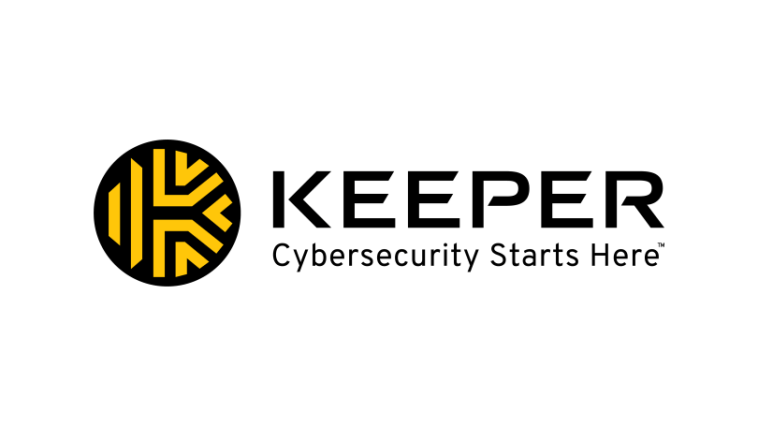 Advance security password encryption
Optional local storage & messaging
Full password history reports
Two factor authentication
Unlimited passwords storage
Cross platform multi device support
30 days money back program
Keeper is another secure password manager supporting multiple devices syncing your passwords allowing you to store as many passwords as you can. While there is a two-factor authentication to access the passwords for auto-filling.
The keeper will warn you if any of your passwords are weak or get breached (so you can try strong replacement). Started back in 2008 offering advanced features on an intuitive interface.
Passwords will be shared securely across devices with well designed. This is compatible with windows, iOS, Android, and all other platforms along with browser extension support. Keeper doesn't offer any free trial program to taste their service.
Conclusion
Though all the password managers offer the best they can (spectacular at different segments). The best one will avoid complexities (make sure the user doesn't get annoyed). Don't ever use bookmarks or save passwords on your browser. Because they don't authenticate the website (whether it's secure or not), they will directly fill them leads to data breaches.
Password Managers like Dashlane, LastPass, Keeper offer advanced capabilities with tons of features supporting every new & existing platform. Dashlane premium excels in everything with competitive security tools.
FAQs Related to Password Managers
Are Password Managers Safe?
Password Managers are safer than companies storing your personal information. As all of your data will be encrypted before storing (they don't even know what's there). Even if the encrypted data is stolen (only data will be lost) not your password. Users can store complex passwords with multi-factor authentication.
What is the best Password Manager?
Dashlane is the best password manager with all features at a very affordable price range right from touch encryption storing unlimited passwords on your device. It also offers a VPN for your security and web tracking for any kind of leaks on your devices.
How many passwords can I store?
All the mentioned password managers are capable of storing most of your account credentials. While its free version stores up to 50 but you can store unlimited on taking their paid version.
Will Password Managers offer online privacy?
Some password manager like Dashlane comes with a built-in VPN for your online privacy. All the stored passwords are encrypted with AES 256 bit tough encryption (no one can crack them). They are also offering tools to check for any leaks on your browser. They will ensure your online privacy but not 100%.
Is It good to store my passwords on password manager?
It's completely good & safe to store all of your passwords in the password manager, as these are developed by cybersecurity experts and toughly encrypted. You can fill your password quickly using autofill (don't need to remember) & check out your shopping with instant detail filling.
Can I use web browser to manage my passwords & login information?
You can use but it's not recommended as there are some breaches. But you can rather set up a password manager extension on your browser to quickly access the passwords you need.
How to make tough & secure password?
A tough password will keep your data more secure, don't make a password with digits (making it weak). Consider making a password with characters, numbers, special characters, etc i.e your password should have all combinations. Password Managers can also generate a strong password for you or select a good complex phrase (you will never forget it).