Are you looking to unblock games on a school computer? With the right knowledge and tools, you can easily unblock games on a school computer and have a great time playing your favorite games.
This article will walk you through the reasons why games are blocked on school computers, and how to unblock them so you can start playing games on your school computer. So, let's get started!
⏳ The Easiest Method To Unblock Games ⏳
Subscribe to a reliable VPN like NordVPN
Download and Install the client
Connect to a VPN Server
Enjoy unrestricted access to games
Reasons for blocking games
There are a few reasons why schools block computer games. The most obvious reason is to prevent students from wasting time playing games when they should be studying. Schools also want to prevent students from accessing inappropriate content or games that can be addictive.
Another reason is to reduce the amount of bandwidth used by students. Schools want to make sure that students are using the school network for educational purposes, not for streaming games, downloading large files, or using other bandwidth-intensive activities.
Finally, schools want to protect the school network from security threats such as malware and viruses that can be spread through online games. By blocking access to games, schools can help protect their network from these threats.
5 Best Ways to Unblock Games on a School Computer
1. Use your mobile hotspot
If you want to unblock games on a school computer, you should consider using your mobile hotspot; this allows you to create your own personal internet connection, separate from whatever the school is blocking.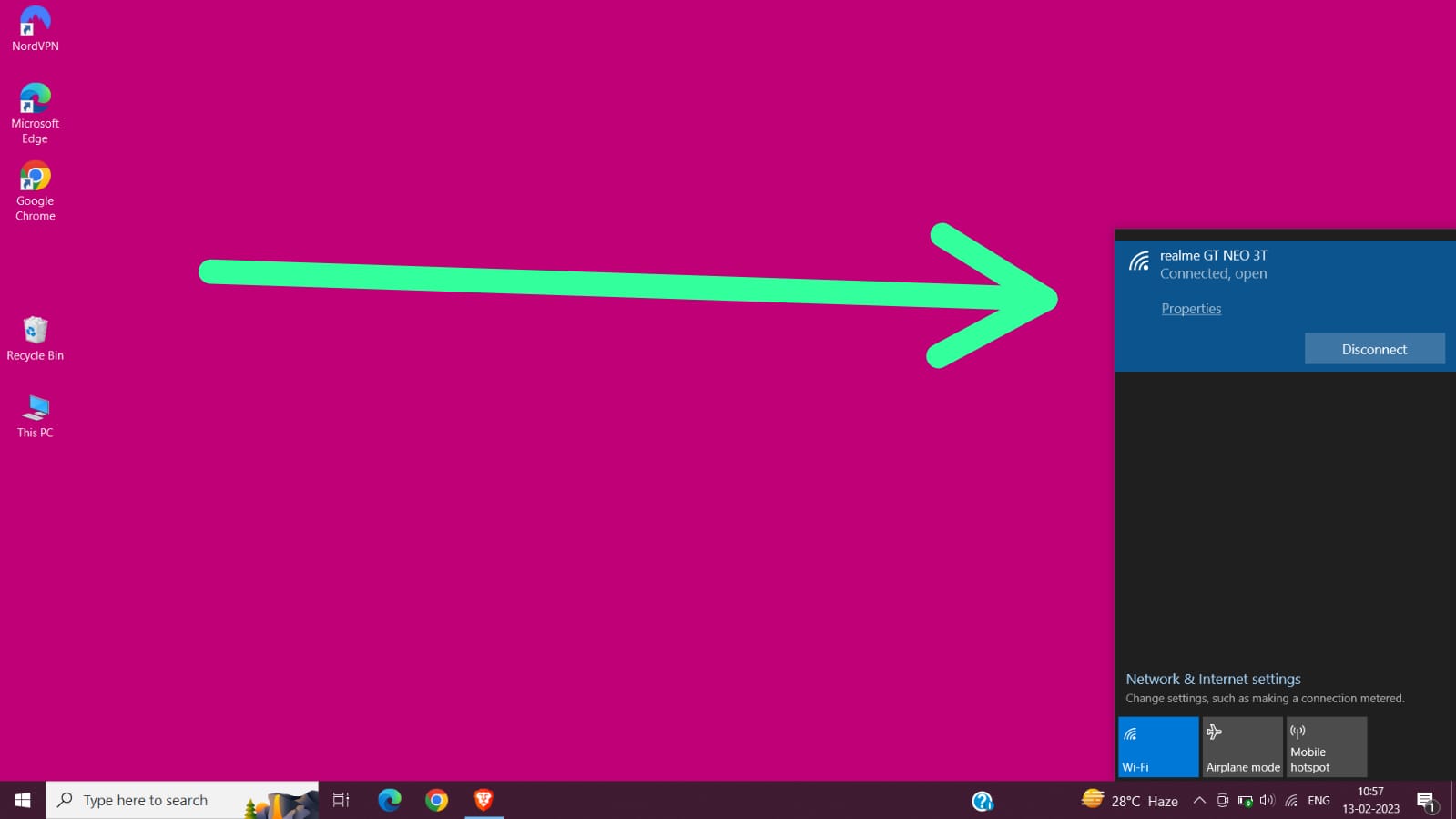 To use your mobile hotspot, follow these easy steps:
1. Turn on your mobile data. The first thing you'll need to do is make sure that your mobile data is turned on. You may need to go into your phone's settings and enable it if it's disabled.
2. Create a hotspot connection. Once your mobile data is enabled, you can create a hotspot connection by going into the "Settings" menu and selecting the option for "WiFi Hotspot" or "Mobile Hotspot." You'll then have to choose a name and password for the hotspot—make sure it's something secure so no one else can access it.
3. Connect your device. Once the mobile hotspot has been created, you'll be able to connect any of your devices to it; all you need to do is select the name of the network in the list of available WiFi networks, enter the password, and hit connect. Once connected, open up whichever game or website you want—even if it's blocked at school!
2. Use VPN
If the first method hasn't worked for you, then you may need to consider using a VPN (a virtual private network) to unblock games on a school computer. A VPN basically routes your internet traffic through an encrypted and secure tunnel, so your IP address can appear as if it's somewhere else.
Usually, you'll have to sign up for a paid service in order to get the most reliable connection, but there are some free options out there too. When you're ready to take things a step further and use a VPN, here are the steps you need to follow:
Choose a reliable VPN service. Research different providers by searching online or asking around in forums and see which one suits you best.
Sign up with the provider and download their software on your school computer (most of them offer versions for Windows, Mac, and mobile devices).
Once installed, launch the software and select the country that is geo-blocked for unblocking games at your school.
Log in with your credentials, check all settings are correct (like enabling auto-reconnect when the connection drops), and connect to the server of your chosen country.
You should now be connected with another IP address than yours – so go ahead and enjoy playing whatever game you want!
3. Use Tor
The next option is to use Tor, an open-source web browser that sits on top of your existing web browser and helps you access blocked websites by encrypting your connection.
It's easy to set up, so even if you're not super tech-savvy it won't be a problem. Here's how to do it:
Go to the Tor website and download the Tor Browser.
Once the download is complete, open the installer and follow the instructions to install the browser on your computer.
Once installed, open up the Tor Browser and type in the URL for whichever website or game you want to unblock.
You should now be able to access blocked content with ease!
Using Tor is one of the most reliable ways of bypassing web restrictions on school computers, but it does come with some tradeoffs — browsing can feel slower compared to other browsers and some websites may not work correctly when accessed through Tor, for example streaming services like Netflix or YouTube may not work properly due to their own restrictions.
But if you need a quick fix for accessing blocked games on a school computer then Tor might just be your best bet!
4. Use a Proxy Server
Another method that you can use to unblock games on a school computer is a proxy server. A proxy server acts as an intermediary between your computer and the websites you want to visit, giving you the ability to access websites on the internet without being directly connected to them.
Here's how it works: Instead of your computer directly connecting to a website, it connects to the proxy server first. The proxy server then connects to the destination website and transmits the requested information back to your computer. This process allows you to access websites that are blocked or censored by your school's network administrator.
In order for this method to work, you must first find an online proxy server that meets your needs—ideally one that is reliable and fast. Once you've found a suitable proxy server, follow these steps:
Visit the site of the online proxy service
Type in the URL address of the game site that you want to unblock
Click "Go" or "Connect"
Surf through the game site as normal
Using a proxy server is a great way to unblock games since it allows you to bypass most firewalls and restrictions put in place by your school's network administrators. 
However, it is important to note that while it offers some privacy protection, it is not completely secure since data that is transmitted through a proxy server can be seen by its operator at any time; so keep this in mind when using this method!
5. Change the DNS settings
Changing the DNS settings on your school computer can be an effective way to unblock prohibited games. Essentially, it involves modifying the Domain Name System — or DNS — settings to access the game.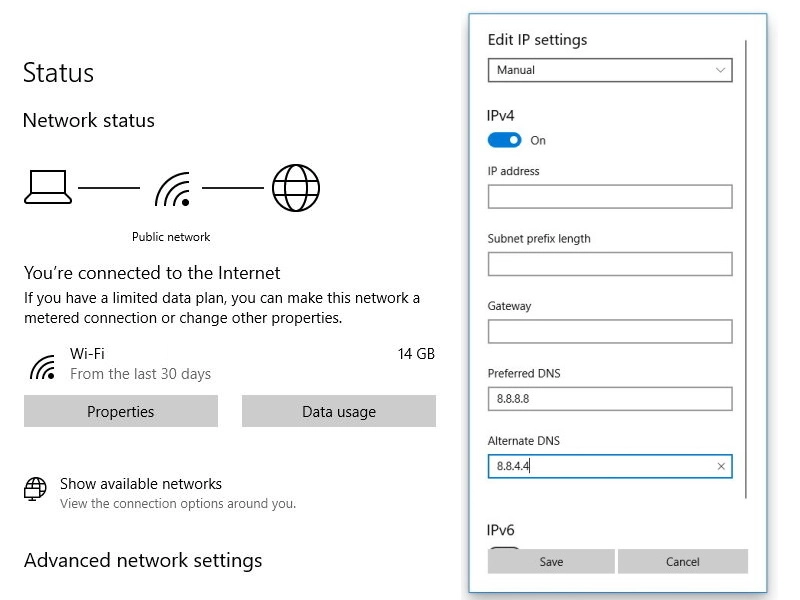 Here's how:
Right-click the Internet connection and select 'Properties'. Select 'Internet Protocol Version 4 (TCP/IPv4)' and click 'Properties'.
Click 'Use the following DNS server addresses' and enter 8.8.8.8 for the Preferred DNS Server and 8.8.4.4 as Alternate DNS Server, then click 'OK' twice to save your changes.
Restart your browser, you should be able to access any blocked games now!
Keep in mind that this method will only work if you have permission to modify your school computer's settings– so if you don't have permission, it will be much harder to get around any blocks they have in place on their computers.
Which is the best method to unblock games?
When it comes to unblocking games on a school computer, the best method is to use a Virtual Private Network (VPN). A VPN is a network that hides and masks your IP address, which means that when you visit certain websites, sites won't be able to track you.
With a VPN, you can unblock games from school computers and play safely without worrying about your school's IT department tracking your activity and blocking you from playing.
Here are some of the benefits of using a VPN for unblocking games:
1. It's secure. A VPN encrypts your data so that no one can track it. That means you can play without worrying about someone else seeing what games you're playing.
2. It's fast. Using a good VPN will give you access to faster speeds than going through your school's internet connection. That means less lag and more fun!
3. It's easy to set up and use. Setting up and using a VPN is simpler than ever with modern user-friendly apps that can help with installation and configuration in just minutes.
In short, if you want to unblock games at school without getting caught, using a good quality virtual private network is the way to go!
Top 3 Best VPNs To Unblock Games At School
If you've been searching for a reliable, secure way to unblock games at school, look no further than NordVPN. It's well-known for its excellent security—utilizing military-grade encryption, this Virtual Private Network (VPN) keeps your online activities safe and out of the hands of hackers or snoops.
| | |
| --- | --- |
| 🌐Based in: | Panama |
| 🖥️Total Servers: | 5500+ servers in 58 countries |
| 💾Logs: | No Logs |
| ℹ️Support: | 24/7 Live Chat |
| 🍿Unblock Netflix: | Yes |
| 💵Refund: | 30 Days |
| 🔥Discount: | NordVPN coupon 64% OFF |
Key Features
Independently Audited
Strict No-Logs Policy
Obfuscated Servers
AES-256-bit Encryption
5500+ Servers
Dedicated P2P Servers
Onion and Double VPN
CyberSec Ad Blocker
Split-Tunneling
Dedicated IP Addresses
Kill Switch
Threat Protection
NordLynx Protocol
SmartPlay Streaming
SmartDNS
Plus, NordVPN has over 5500 servers in 58 countries, allowing you to easily change virtual locations and access a wide range of content that's blocked in your area. Moreover, this top-rated VPN is fast and reliable so you can enjoy lag-free gaming.
An intuitive user interface makes NordVPN easy to use, while the added bonus of a 30-day money back guarantee means that you can try it risk-free. You can use up to 6 simultaneous connections with a single account so your friends or family can join in on the fun too!
Pros:
Fastest VPN
Unblock YouTube
Works With Netflix
Works in China
Great Server Coverage
30 Days Money Back Guarantee
24/7 Live Chat Support
Cons:
Slow Speeds on Distant Servers
No Kill Switch On Android

For more information, check out our detailed NordVPN Review.
ExpressVPN is arguably the best VPN for unblocking games at school. Not only does ExpressVPN offer incredibly fast speeds to get around your school's blocks, but its expansive global server network of over 3,000 servers in 59 countries gives you plenty of options for spoofing your location and unlocking your favorite gaming sites.
| | |
| --- | --- |
| 🌐Based in: | The British Virgin Islands |
| 🖥️Total Servers: | 3000+ servers in 59 countries |
| 💾Logs: | No Logs |
| ℹ️Support: | 24/7 Live Chat |
| 🍿Unblock Netflix: | Yes |
| 💵Refund: | 30 Days |
| 🔥Discount: | ExpressVPN coupon 49% OFF |
Key Features
Independently Audited
Strict No-Logs Policy
Obfuscated Servers
AES-256-bit Encryption
Zero Knowledge DNS
Kill Switch
ExpressVPN Keys
Trusted RAM-Only Servers
Network Lock
P2P File Sharing
Lightway Protocol
3000+ Servers
Stealth Technology
Virtual Servers
Shared IP Addresses
Smart DNS
Split Tunneling
Private DNS
Threat Manager
ExpressVPN also comes with lots of cool features to keep your online activities safe and secure, such as military-grade encryption to protect your data from prying eyes. It also has a strict no-logging policy, which ensures that none of your data is stored or shared with anyone.
Plus, it has a kill switch feature that will instantly shut down all network activity if you lose connection with the server. So if you want to ensure a safe and reliable connection while unblocking games at school, ExpressVPN is definitely a top choice!
Pros:
Unblock YouTube
Most Secure VPN
Lightway Protocol For Fastest Speeds
Hides Ads
Defend DDoS & DoS attacks
Privacy Friendly VPN
Unblocks any streaming service & website
Top-Class Customer Support
Torrenting support on every server
Cons:
Maximum 5 device connections
Slightly Expensive Than The Rest
For more information, check out our detailed ExpressVPN Review!
Surfshark is one of the top VPNs to unblock games at school. It's considered the most secure VPN out there and is super reliable when it comes to unlocking the games you love. With Surfshark, you get access to more than 3,200 VPN servers in over 65 countries.
| | |
| --- | --- |
| 🌐Based in: | The Netherlands |
| 🖥️Total Servers: | 3200+ Servers in 65 Countries |
| 💾Logs: | No Logs |
| ℹ️Support: | 24/7 Live Chat |
| 🍿Unblock Netflix: | Yes |
| 💵Refund: | 30 Days |
| 🔥Discount: | SurfsharkVPN coupon 81% OFF |
Key Features
Independently Audited
Strict No-Logs Policy
Obfuscated Servers
AES-256-bit Encryption
3200+ Servers
Kill Switch
CleanWeb
Whitelister
Wifi Protection
MultiHop
No Barriers Mode
Virtual Servers
Static IP Servers
RAM Only Servers
Torrent Support
This means that no matter where you are in the world, you'll be able to find a server near you that can easily unblock any game you're trying to play. You'll also be pleased to know that Surfshark provides military-grade encryption, too, making it so that even your school's IT department won't be able to figure out what sites or services you're using.
Even better, Surfshark offers unlimited data and bandwidth caps so that you can take advantage of all of its features without having to worry about running out of data or hitting any limits on usage. All in all, Surfshark is one of the best VPNs out there for unblocking games in school.
Pros:
Unblock YouTube
Unlimited Device Connections
Camouflage Mode
Seamless Boxing Streaming Experience
CleanWeb Ad Blocker
No Borders Mode
WhiteLister
Cons:
Distant servers take some time to connection
Speeds vary widely
For more information, check out our detailed SurfsharkVPN Review.
Frequently Asked Questions
How to Unblock Games at School?
If you're looking to unblock games at school, consider using a VPN. NordVPN is a fast service that won't cause you to lag in-game. It's best to avoid obscure VPNs, as they may not be up to the task.
Can I Access Blocked Content at School Using Tor?
Yes, you certainly can use Tor on surface websites. However, you may experience slower speeds due to your connection having to travel through multiple nodes located across the world.
Can I Use A Free VPN at School?
It's possible to use free VPNs, but it's not recommended. Most of them have already been blocked because they don't offer enough servers, not to mention you can't trust them. Plus, some free VPNs even sell your data to third parties for financial gain.
Conclusion
All in all, the process of unblocking games on a school computer may seem daunting and even impossible to some. However, with the right steps and the right tools, it can be done successfully. Whether it's using a VPN, a proxy server, or other means, there are ways to get around school censorship and enjoy the games you want and need.
We hope you found this guide helpful. If you have any questions, please don't hesitate to reach out to us.