Attackers steps into your devices when you are browsing. All this is with the help of malware, trojans, viruses. There is nothing except an antivirus to help you (no matter which device you are using). Looking for the best antivirus? This guide is for you…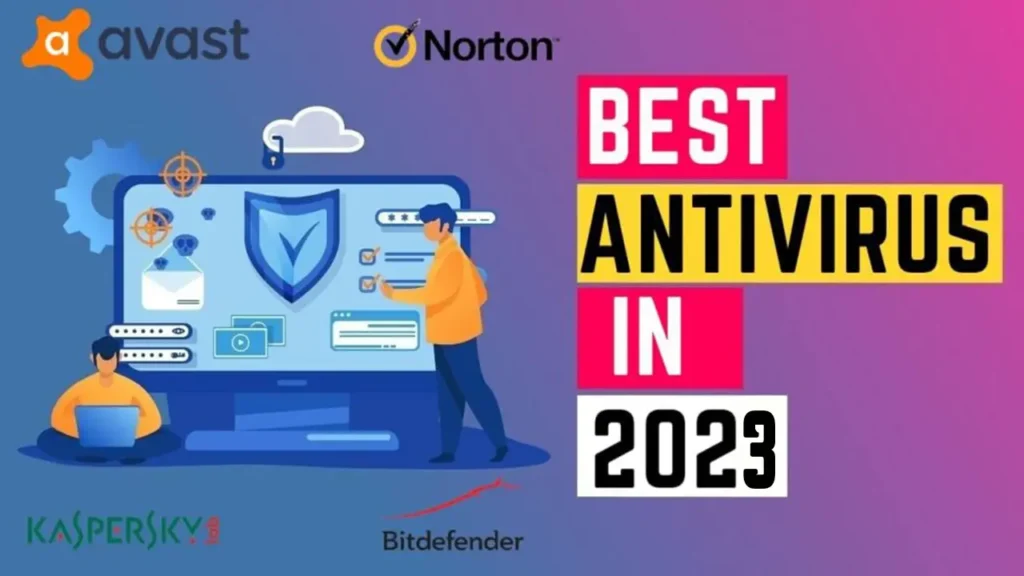 Antivirus protection has been vital today, to keep your devices secure. While traditional viruses are being upgraded, what about you? You shouldn't be comprised of average protection to keep your personal information safe.
⏳ Short in time? Here is a quick guide for you:
The best antivirus should offer all features at an affordable price range, providing security and online privacy (VPN). It should be lightweight offering an active 24/7 system monitoring mode. Avast is such antivirus protecting your home network (Wi-Fi Inspector), firewall, DNS hijacker, parental control, what not? It also provides a backup for recovering infected files. Also, they are offering 30 days money-back guarantee program (as a free trial).
What is antivirus
Antivirus is a kind of software that helps you prevent, detect, and remove malware (malicious software). Once it gets installed on your device (runs in the background) to provide real-time protection against attacks. These will prevent malware from your files & hardware disks (such as Trojan horses, spyware, ransomware).
Antivirus software are two types:-
Active:- Constantly running in backgroud 24/7 to find any trace of malicious activities.
Passive:- Leaves everything up to you (manual) you can scan your computer for new threats whenever you want.
Best antivirus will run on your system 24/7 connecting to the antivirus live database (for virus signatures) As the viruses are being updated all the time, so the antivirus. They should be able to find the potential virus in your devices providing you three options.
Delete Threat:- Basic option to delete the infected file on your device
Quarentine:- This is the second option when it's impossible to delete the threat
Ignore:– This will be the last option (ignores the file if you know it's safe)
Need of antivirus
Though this is the most frequently asked question by people that we "have built-in virus scanners", why would we need third-party antivirus? But are you browsing safely? So you definitely need an antivirus.
Whether it's your Mobile, PC, Laptop, or Mac. Attackers are improving in creating new types of malware (which don't look like viruses at first). Surprisingly some of them even steal your data nor harm you.
They simply occupy the space on your devices. You will never know whether adware would start stealing your data. Later, they will be key doors to the hackers (allowing them to your device). No matter how carefully your browser, you can't be sure about a website turning malicious (even previously visited one).
Defending against hackers
Attackers (hackers) always try to find vulnerabilities or to create them to steal your personal information (details like a credit card, bank account, credentials). They might install malware (ransomware) on your computer that monitors your activities.
Without an😣 antivirus, you can't even detect such things installed on your device unless you scan it with Antivirus once. So, an antivirus can help in detecting such penetration tricks played by hackers keeping your device safe.
Protecting Data
Antivirus can also restore the affected virus file by disinfecting them (else your data would be lost). Viruses can damage your device completely (if they are not removed). An Antivirus will be an effective tool for removing viruses on your device to protect your personal data.
Antivirus can invoke live protection 24/7 to ensure no new virus enters your device is by immediately blocking the harmful file being downloaded from your browser.
How we choose best antivirus
As antivirus are necessary for your devices, choosing the right one will be a big deal (among barrel). Since the industry is flooded with antivirus (protection tools) including paid & free ones. While some of them really worth paying others are just faking to protect you against attacks.
So, we considered some factors into considerating to make it easy for you to choose.
Virus defending rate
Best antivirus will always defend against all viruses (So, choose an antivirus wisely). Your antivirus should effectively remove spyware, virus, malware, and any other forms of threats to your devices. But, make sure your antivirus neither has a false-positive nor false-negative rate in detection.
If you want to test your antivirus, you can take it to the testing labs Antivirus-Test.
Speed & efficiency
Your antivirus should protect means they should run a scan frequently for 24/7 surveillance. But have you observed that some Antivirus will take a lot of time to scan (eating up all your system resources)? This shouldn't be the case.
So, there is a feature called Quick Scan scanning through new files. You can also go with a full system scan but they don't time like hours.
Ease of use
Antivirus shouldn't be something like the only techies can use. It's for every user, therefor a perfect antivirus tool should be easy to use (even by a novice user). Even when you take an antivirus subscription make sure it's easy to install without any issues.
Cross-platform support
It would be delightful to not pay for antivirus charging specifically for devices. A good antivirus will protect all of your device platforms with a single subscription account, so check the antivirus installation support for the devices & the number of devices you can protect with a single account.
Features (Basic to Advanced)
Along with offering protection to your personal data, they will also bring some additional features. Because threats are not only limited to malware, you can be attacked by phishing (credential lost), stuffing, identity protection, etc.
Though there are some dedicated tools available, you should have a complete pack coming under budget right? Also, the cost is treated as a factor (nobody wants you to waste your hard-earned money).
I hope, now you can choose the right antivirus for your device. We have researched all the best antivirus available in the market (considering the above factors) even to narrow your search. Describing all the antivirus below
Best Antivirus
1. Avast
Tough real site live scan protection
Capable firewall with highly configurable settings.
Built in VPN for online privacy with anti phising shield
Ransomware shield with real site DNS hijack prevention.
Wi-Fi Inspector for your home security with smart scan optimization
Rescue disk for restoring files after virus infection
Supports 10 devices with single account
On time virus security patches
24/7 Customer Support
Offers 30 days refund policy
Avast antivirus offers premium security (also has a good rating). This isn't it, it offers a capable firewall, a file shredder along a Wi-Fi inspector for home network security keeping an eye on your network (for vulnerabilities).
Avast also offers online privacy-related tools like Sensitive Data shield (protecting your personal information). Frequently provide updates to ensure you are up-to-date with the patches (updating virus fingerprints). While this premium antivirus can be configured easily offering a high level of security & control over the application.
Avast will protect you from phishing attacks (anti-phishing shield) with tough core virus protection to keep you secure all the time. It's complete protection for all of your devices against viruses, ransomware, Wi-Fi vulnerabilities, zero-day threats, etc.
Improves your system performance with a smart scan. With one account you can cover your 10 devices simultaneously. This antivirus is compatible with almost all platforms including iOS, Android, Windows, and Mac.
Avast offers an additional firewall (more advanced than a built-in firewall). Their premium services offering a webcam shield to prevent hackers from accessing your device camera, sandbox to protect the system environment from infectious files isolated.
Avast also comes with a built-in VPN for your online privacy. Also, their customer support team will answer your doubts, provide tips 24/7. Surprisingly they are running a 30-days money-back guarantee program (you will get a full refund if you don't like their services).
2. Bitdefender
Tough security with ransomware detection
very light on your system with Password manager
Do Not Track option for better privacy
Anti phising protection with limited VPN feature
Dedicated game, movie, work modes with anonymous surfing
Supports 15 devices on a family pack (costlier)
Offers 30 days money back gurantee program
Bitdefender also has been a great antivirus (a most expensive one). Started in 2001 offers both antivirus software and cybersecurity tools. Bitdefender has good fame in virus detection rate (for 5 years) all this is possible as it uses revolutionary technologies to detect threats on your devices.
Bitdefender antivirus also uses fewer resources to run on your systems. Also, provides optimization tools enhancing your device performance. Bitdefender offers multi-layer protection keeping all of your personal information safe (even while browsing). This comes with anti-phishing protection to keep you away from danger.
You will be protected while shopping online (banking, browsing, etc). This antivirus also offers a built-in VPN (very limited 200MB) but doesn't come with identity theft protection. Also, offers a dedicated game mode, word, or watch a movie (temporarily halts pop up) and pauses unimportant background process so that you can enjoy your internet at max speed.
It supports all of your device platforms includes iOS, Android, Windows, and Mac. Bitdefender also offers a 30-days refund policy for all of its subscriptions.
3. Norton
Intelligent firewall keep's you save while browsing
Bundled backup for online storage
Included with VPN service with dark web monitoring
360 plan for gamer's (multiple layer protection)
Supports 5 devices maximum
24/7 customer support (chat/phone)
Offers 60 days money back gurantee program
Norton is one of the antivirus known everywhere for its protection. This antivirus offers the most comprehensive virus and internet security protection. You will get an absolute stack of features in a complete pack. Norton has an intelligent firewall (tough protection to your privacy) along with browser protection to ensure you are safe while browsing.
Norton also offers some special features (not offered by others) like 2GB of online storage for backup along with some maintenance utility features. while the core software defenses are very tough to break. But this does eat up your system resources often offering great performance.
If you still want more, NortonLifeLock offers a wide range of high-level features like VPN service, additional 8GB storage (total 10GB), and dark web monitoring services.
Norton is compatible with almost all devices including iOS, Mac, Android, and Windows. You can try out their services for free for 60 days using their refund program. Norton's support team will be active 24/7 to serve your queries.
4. Kaspersky
Strongest Antivirus engine
Quick configurable virus scans
Anti-ransomware capabilities
Smart parental control, password manager.
Smart backup Dropbox
Supports 10 devices maximum
24/7 customer support (chat/phone)
Offers 30 days money back gurantee program
Kaspersky is very strong at its core engine and well designed to work fast on (customizable virus scans). Though this antivirus doesn't offer as many features as another offering, it mainly focuses on security essentials.
Kaspersky ranks well in almost all the reports detecting the threats immediately and helps you in recovering some files quickly (affected files). unfortunately, this supports only internet explore (which is a very old guy) while all others are using chrome nowadays.
Interesting thing is that this guy comes with internet security (firewall) along with a secure browser and is also compatible with almost all the device platforms like iOS, Mac, Android, and others. On top of it, Kaspersky comes with smart parental control along with a password manager.
For additional backup, there is Dropbox. While these are some useful features that come with the internet security pack (normally doesn't cost this much). Anyway, Kaspersky offers 30 days money-back guarantee program supporting 10 devices with a single account subscription
5. McAfee
Spam filter with some speed optimization features
Shedder to eliminate traces of erased files
Bundled with (Tunnelbear powered) VPN for all subscription plans
Supports 10 devices maximum
24/7 customer support (chat/phone)
Offers 60 days money back gurantee program
McAfee is different from other antivirus in the market. As it primarily focuses on total protection whatever the subscription plan is but the main difference is in the number of devices supported. Often McAfee is another lightweight antivirus product (doesn't take up your system resources much).
Also, there are tons of features for the basic package valuing your money including an intelligent firewall, built-in VPN unlimited data along with a spam filter, secure vualt with optimization features to speed up your device.
Though the basic package supports only one device, you can go with the extreme one for full 10 devices support. This antivirus is also compatible with almost all of your device platforms including iOS, Android, Windows, and macOS.
You will be covered with 24/7 customer support to contact for any queries or issues. They are also offering 60 days money-back refund program. So you will get an instant refund (if you don't like the services).
6. Trend Micro
String virus engine with AI Enabled virus scanning
Ransomware monitoring with URL blocking.
Impressive anti-ransomware performance
Dedicated VPN support as an Add-on.
Supports 10 devices maximum
24/7 live customer support
Offers 30 days money back gurantee program
Trend Micro is a simple & effective antivirus software offering various deep scanning features within a user-friendly interface. This antivirus along with anti-ransomware is very strong & tough to break. Another top-notch feature is that this antivirus instantly blocks phishing sites.
Trend Micro will be a great online privacy protector including added protection for your payment. But due to the AI engine constantly tracking for the viruses (system resources are utilized more). While the application is more user-friendly targeting novice users (rather than experts).
While the high-level subscription plan gives you an advantage of parental control & social media protection tools. But to get 10 devices to support you need to pay a bit high, while they are offering 30 days money-back guarantee program (you can claim your full refund) if you don't like the service.
7. ESET
Superme configurations with tons of features
Ransomware shield with additional protection technologies
Lightweight & strong detection signatures
Game mode & UEFI Bootup Scanner
Tough firewall, spam filters, webcam security
Supports 5 devices maximum
24/7 customer support (chat/phone)
Offers 30 days money back gurantee program
ESET has the highest virus detecting, identifying rates, eliminating them immediately without impacting the system performance (neither speed nor system resources). This antivirus started way back in 1987 with security software for iOS, Windows, Android, and macOS.
All the ESET plans are covered with a security package with ESET NOD32 technology. This allows you to configure between 150 settings as per your usage. While the software is well designed to defend against malware, spyware, phishing, etc along with a game mode that blocks pop-ups.
Also, it has a UEFI scanner that checks for the virus in boot files during your device startup. You will get an additional layer of protection for online privacy with a payment gateway to protect your personal data on websites. It has a firewall to prevent intruders from accessing your device.
There is an email spam filter, parental control, webcam security, and some additional features. You can try all these features in a complete pack through their 30 days money-back guarantee program. There will be active 24/7 customer support to solve your issues.
8. Avira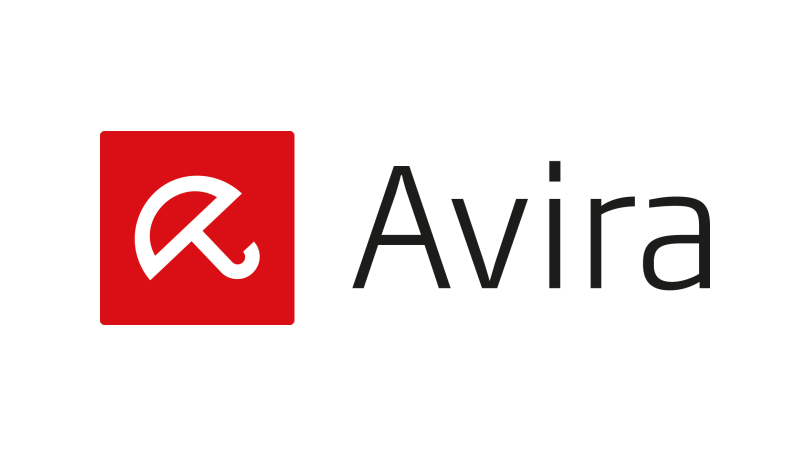 Anti-phising & web protection
Smart & fresh interface with buil in VPN (limited)
Password Manager
Supports 25 devices maximum
24/7 customer support (chat/phone)
Offers 30 days money back gurantee program
Avira is one of the best antivirus available right there in the market. Offering all the premium features at very affordable prices (though the name will sound like entry-level antivirus). This includes everything for modern security.
Avira also offers an additional shredder for extra confidentiality (a very nice feature). They have completely revamped the interface to make it fresh along with a built-in VPN provider (for additional security). Avira provides a decent level of protection both for online activities and offline as well.
You will also get a password manager (for some plans) when you upgrade to internet security (provides unlimited VPN usage). However, Avira is available at super cheap prices and compatible with almost all of the device platforms.
Avira also offers 30 days money-back guarantee program with 24/7 customer support answering all of your queries & solving your troubles.
9.AVG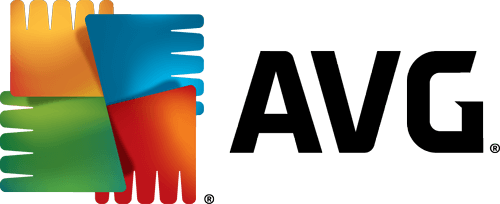 Powerful threat detection and protection
Seperate VPN with privacy & identity protection
System optimizations with multiple OS Support
Firewall with Do Not Disturb Mode
Supports 10 devices maximum
24/7 customer support available
Offers 30 days money back gurantee program
AVG antivirus is part of Avast offering tough threat or virus detection and well packed with features like privacy protection, system optimizations, etc. AVG comes in two different plans: internet security and the ultimate bundle (all features included).
AVG offers a dedicated VPN for true privacy tune-ups, whereas the basic one comes only with identity and privacy protection. System optimization ensures your device's resources aren't used much, this antivirus is compatible with almost all of the device platforms like iOS, Windows, macOS, and Android.
AVG offers standard protection against spyware, viruses, threats, ransomware, and block URL if they are phishing sites. It will thoroughly scan your system for any malicious files and block them right away (even email attachments).
AVG offers a firewall with "DND" mode to block all the other apps while you are playing games, there is a file shredder to clean deleted files. As there is 30 days money-back guarantee program you can try their service hassle-free.
10. Malwarebytes
Best malware remover in real time
Block ransomware effectively
Comprehensive 24/7 device monitoring
Should be used along with an antivirus
Trail version available

Offers 60 days money back gurantee program
Malwarebytes is a specialized antivirus tool to protect your personal devices. By name, it doesn't mean it only removes malware but excels in capturing, quarantining, and removing threats. With Malwarebytes, your system will be under surveillance 24/7 looking for any vulnerabilities.
Malwarebytes is available for multiple operating systems, you will be shielded against infected websites or folders you are downloading, it's recommended to use this along with antivirus software for complete security.
It also does a great job in identifying malicious websites, phishing sites and blocks the malware entering your device. They are running a 14 days trial program to taste their services or you can check their 60 days money-back guarantee program.
Conclusion
Here is the most robust & best antivirus as you can see there are many choices. But, not every antivirus will be a right fit for your personal needs. If you would ask me what you should be your pick? In that case, Avast will be my suggestion (better value for money) with all the features right from online privacy to offline (on your device).
So, I believe this guide helps you in choosing the best antivirus for your needs to protect your online privacy.
FAQs Related to best antivirus
Which is the best Antivirus in 2023?
Considering all factors (including cost) Avast antivirus is the clear winner among all the antivirus with almost all the features real-time scan feature, firewall, DNS, ransomware shield, Wi-Fi Inspector. Support 10 devices with one single account, they also have 24/7 customer support.
Do I really need antivirus software?
Anyone who uses the internet will be exposed to threats frequently or get attacked by phishing sites. An antivirus can ensure that you are safe (any kind of risk). Also, take some good precautions like creating passwords stronger & using a VPN connection to protect your Wi-Fi connection.
Will Antivirus slow down my device?
Running any program will slow down your device (eating resource). But antivirus like Avast uses the latest technologies using low CPU usage (so you don't find any difference). But the impact will be negligible if you use a modern device and stop the startup services. Don't worry there is an optimization feature as well coming with antivirus.
Does Antivirus need any maintainence?
Nowadays antivirus is fully getting optimized (automatic, low maintenance). Requires very little attention towards them assuming all the setup is done perfectly. However do a full scan on weekends, update the antivirus frequently and check for any virus detections (actions need to be taken).
Is it safe to use antivirus on your device?
Yes, it is completely safe to use antivirus for your device. So don't take any risk of losing your personal information. So, that is why it's recommended to use antivirus on your device as they also offer some additional features like VPN, shields, password managers.