NordVPN is one of the best 😃convenient VPN services available in the market providing 30 days money-back guarantee program to its customers to avail a full refund if they don't like the service. If you are here being a NordVPN user to claim your refund, 😉don't worry I am here to guide to in detail till you get your refund. Comment down below for any queries…
Here, in this guide, I am going to show you the refund process step-by-step. So, please follow them accordingly to claim a 100% refund on your subscription. This will work on any subscription plan (1 month, 1 year, 2 years).
⏳ Here is the quick guide, if you are running out of time
Visit NordVPN's official website and login to your account.
Navigate to Billing –> Subscription
Click "⋮" on left to your plan and stop your automatic payments first.
Request for a refund through live chat or email option available.
Claim your refund & get it credited to your orginal payment method.
📝Note: I have taken their subscription recently to test the refund program and it's working.
😢Sad part is that there is no simple "Claim Refund" button on their site. Though the process is lengthy, it's very simple compared to other VPNs refund procedures.
Setps to claim your NordVPN subscription refund
First of all, open NordVPN official site and tap the login button (right corner).
It will rediect you to new page, enter your username (email) and click continue.
Now complete the login by entering password and click on Log in.
Click on the billing tab available on your left side menu.
Navigate to subscription tab, it will show your active subscription (recently taken). You will find three dots "⋮" click on that and a small promot showing cancel auto renewal, click on that.
Now you will get a promot "Are you sure you want to cancel automatic payments?", click confirm.
Once your auto payment cancellation is successful with a prompt. We will start the acutal refund😃.
Almost done. Now come to home page clicking on overview and hit that ? for help to get live chat support.
NordVPN 🤖chatbot will try to solve your issue, type refund to get connected with customer care.
Now a customer agent will get in touch with you, request him/her for refund and wait for a moment.
You are done🥳 and your refund is processed, it will get reflected into your account within 3-5 days.
📝Note:- Using Live chat is the fastest way to cancel your subscription & I got my refund within 3 days after cancelling the subscription.
Refund through email
If you don't care about the refund time and can't take the headache of explaining to the customer agent. You can opt to request a refund through email. Follow the first 7 steps mentioned in the above process. Then follow the given steps below.
This will also helps in getting some additional information about your account or general FAQs.
Now type refund on the search bar and hit enter.
Scroll a bit down and you will find contact customer support team.
Now choose Email US option, you can also choose live chat it will be same again.
Now write a email with subject "requesting a refund" and fill appropriate fields accordingly.
Once you hit the send button after entering all the details, you will 📩recieve confirmation mail to your subscribed mail address that your subscription is cancelled within 30 minutes.
Conclusion
Either you claim your refund through 📝live chat or ✉️email us the option, you will definitely get your 🤗100% subscription amount into your account within 3-7 business working days. Though the 😅response time varies, thanks to the NordVPN customer support team for processing the refund without asking a single question (while other VPN service providers ask many questions to retain customers). This is the level of trust that the customer support team believes in their service.
You can also try out the best VPNs for your online privacy.
NordVPN Alternatives
1. ExpressVPN – Better Privacy
3000+ Servers in 160+ locations (94 countries)
Own DNS Server + Onion site accessing
Built in DNS, WebRTC, IPv6 Leak protection
Unblock Disney+, Netflix, Amazon Prime, Hulu, HBO, BBC iPlayer, and more
Tough security encryption (TrustedServers RAM Only)
Split Tunneling with full torrenting (unlimited bandwidth)
True No Log Policy.
Reliable kill switch
24/7 Customer Support
30 Days full refund policy
ExpressVPN takes another privacy protector VPN with tough encryption. Running its own DNS server (No one can trace your identity), further, it is secured by encryption (AES-256 over OpenVPN) along with HMAC authentication. There is a reliable kill switch for all of its applications. ExpressVPN is based in the British Virgin Islands (free from any surveillance groups).
ExpressVPN boats OpenVPN, Ikev2, and L2Tp-IPSec, and most reliable protocols. Ability to choose from 3000+ servers across 94 countries to unblock geo-blocked content or streaming services. While you use this VPN on 5 devices simultaneously with a single account. You can enjoy unlimited torrenting without any data caps.
The prices of this VPN are the same alike the features (high). But yet they manage to offer 30 days risk-free money-back program (Try without any risks) and 24/7 live chat support for all of your problems. If you want then there is a hidden page for low price subscriptions.
2. Surfshark– Budget Privacy Choice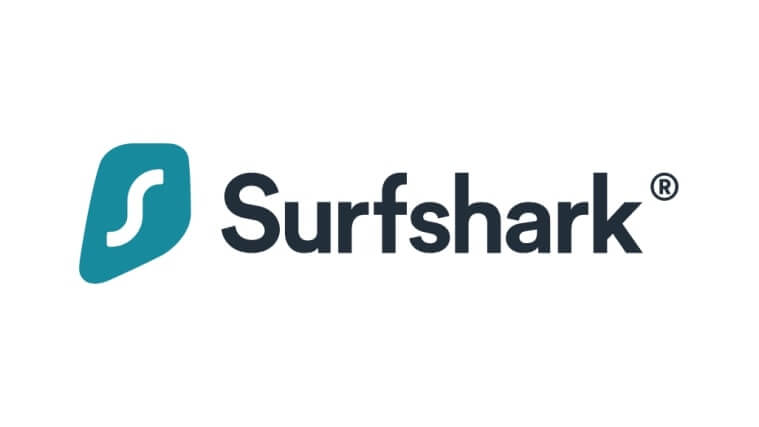 3200+ Servers in Major Countries
High performance & secure
Standard AES 256-bit encryption
DNS, IP, WebRTC leak protection
Unblock popular streaming services
Unlimited torrenting without any bandwidth limiations
No Log Policy with reliable kill switch
Unlimited device connections.
Surfshark is the best budget privacy protector. Though it sounds newer to you, this VPN is highly secure and did perform well. Surfshark is based on the British Virgin Islands (No logs anymore). You will get this VPN without much strain at very cheap prices. Surfshark keeps your information more private (AES-256 bit) with perfect forward secrecy.
Surfshark has a reliable kill switch and protection against any DNS, IP leaks along with split tunneling, you can choose from a wide range of server networks with 3200+ servers in different countries. With them, you can unblock almost all the streaming services (Amazon Prime, Netflix, Disney+, Hulu, and others).
The best part about this VPN is "Unlimited device connections". You can torrent on dedicated P2P servers (without any bandwidth limitations). Also, they offer 45 days risk-free money-back guarantee program. If you don't want to empty your pockets for a VPN consider this one as an option.
3. CyberGhost- Anonymity At your fingertips
6500+ Servers in over 90 countries.
AES 256 bit encryption with SHA 256 Authentication
DNS, WebRTC & IPv6 leak protection.
Unblock Amazon Prime, Hulu, BBC iPlayer, and others
P2P optimized servers for torrenting
No Log Policy
24/7 Customer Support
45 days money-back guarantee.
Cyberghost is another best VPN for privacy based in Romania. Your data will be completely secure with AES-256 bit encryption over different protocols that this VPN offers. You can choose from 2200+ servers in more than 60 countries offer.
CyberGhost has a No-logging policy and keeps you safe against DNS, WebRTC & IPv6 leaks. As an additional layer of privacy, you can take the subscription through bitcoin, a reliable kill switch to keep your identity private.
Cyberghost has multiple protocols like OpenVPN, AES 256 encryption with a kill switch feature to protect you from unexpected disconnections. Cyberghost will also unblock popular video streaming platforms like Netflix, BBC iPlayer, and many more that come along the way.
CyberGhost is specially designed to determine which server will work on your streaming services. They also have app for almost all the platforms. Also, they are offering 7 days free trial for Android, iOS, and Windows.
They offer 45 days risk-free money-back program and 24/7 live chat support for all of your problems. If you want then there is a hidden page for low price subscriptions.
4. IPVanish- Privacy Beginners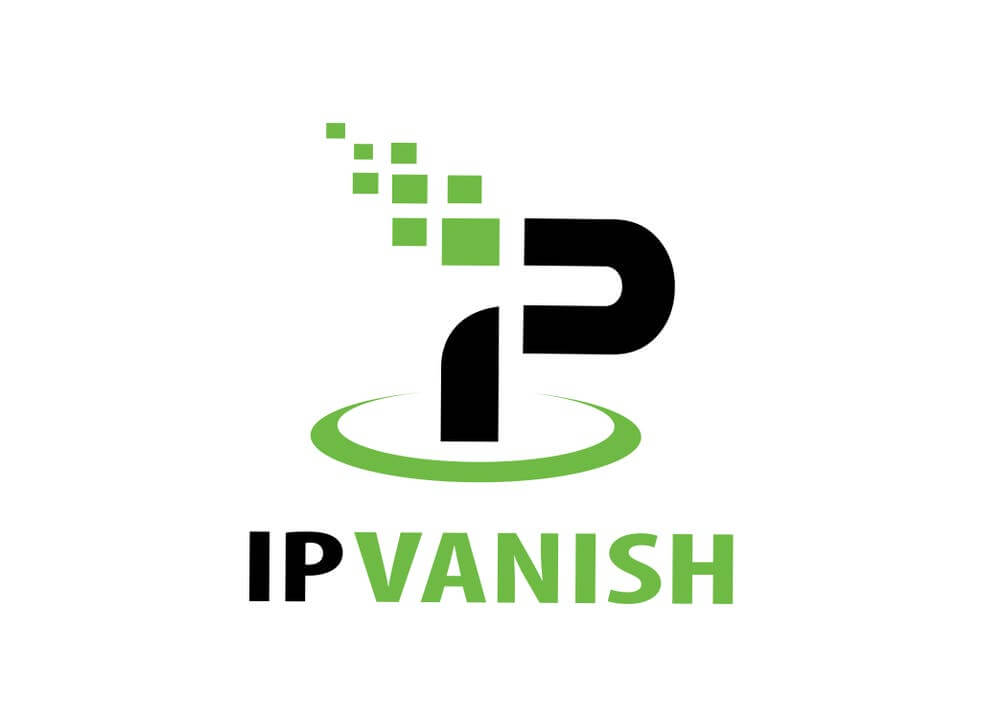 1300+ Servers in 75+ Locations
Split tunneling with strong privacy
Unblock all the popular streaming services
Unlimited Simultanoues device connections
Endless Streaming with optimized servers
Multi-platform Support with a reliable kill switch
No Log Policy with superior anonymity
30 days Full Refund Policy
IPVanish is a very good VPN for online privacy offering strong encryption with a reliable connection. You will find it easy to unblock popular streaming services quickly, spoofing your location among 1500+ servers in more than 75 locations across the world.
Using IPVanish is fun because of its configurable interface you can't even notice whether you are connected to VPN or not. IPvanish is protected against any leaks and supports standard 256-bit encryption over OpenVPN protocol. There is no limit on how many devices you connect (everyone enjoys this).
Enjoy downloading or torrenting without any bandwidth limitations. They offer 30 days risk-free money-back program and 24/7 live chat support for all of your problems. If you want then there is a hidden page for low price subscriptions.
5. Hotspot Shield- Privacy Guard
3200+ Servers in 82 locations
Standard AES 256-bit encryption

Unblocks Amazon Prime, Netflix, and Disney+ and other streaming services.

.Kill Switch & Zero logging
24/7 Customer Support
45 day's money back gurantee program
Hotspot Shield uses Hydra Catapult protocol with standard encryption of AES 256 bit. This will provide more privacy with virtual servers along with decent streaming speeds to enjoy the content pleasantly. While Hotspot Shield can bypass any government censorship.
Hotspot shield has an internet kill switch to protect your identity. There aren't been any DNS or IP leaks in recent times, yet it strives to improve the user experience. Though there are some leaks earlier (they are rectified now). Hotspot shield gave its privacy audits to third parties.
While this Hotspot Sheild is compatible with Android, iOS, Amazon Fire, Apple TV, Chromecast. They are also providing 45 days money-back guarantee program so you can definitely know what makes this one special among all the VPNs.
FAQs Related to NordVPN Refund
Is this process work for any device platform?
Yes, for most of the platforms where you have taken the subscription through their website it will work. But if you take the subscription from the play store or App Store, you need to contact them to avail of this offer.
What is the deadline (last date) to claim the refund?
They have mentioned a 30-days money-back guarantee program. So, you have to request for refund within 30 days (even on the last 30th day also it's valid).
Will I get my refund I have taken a NordVPN subscription from another seller?
NordVPN support team will not take your request if you have taken the subscription from other sellers. So, make sure you take the subscription from the official site or you can check the return policies of sellers.
Is it good to request a refund (canceling subscription)?
I am speaking frankly that no other VPN service provider will offer you these premium services, you can check the price variations on the websites. It's your choice of matter depends on why you are canceling the subscription.
Can I request a refund after 30 days of subscription?
Yes, you can but they won't process your request as they have mentioned 30 days refund program. You can know whether you are eligible or not by knowing the subscription data on their website.