I don't know why I'm receiving fake calls and yesterday my account was debited with 70 dollars without my knowledge😟. I don't know what to do. From this line, you can sense that this person's privacy is leaked and he is helpless. But you don't have to worry because I will give you super easy privacy tips for your Android phone and you don't have to worry about that.
As per the Statistics, More than 69% of people have Android phones which is really necessary to secure Android users otherwise you people will be in huge trouble.
Before going To privacy tips Let's figure out the most common online scams which you need to know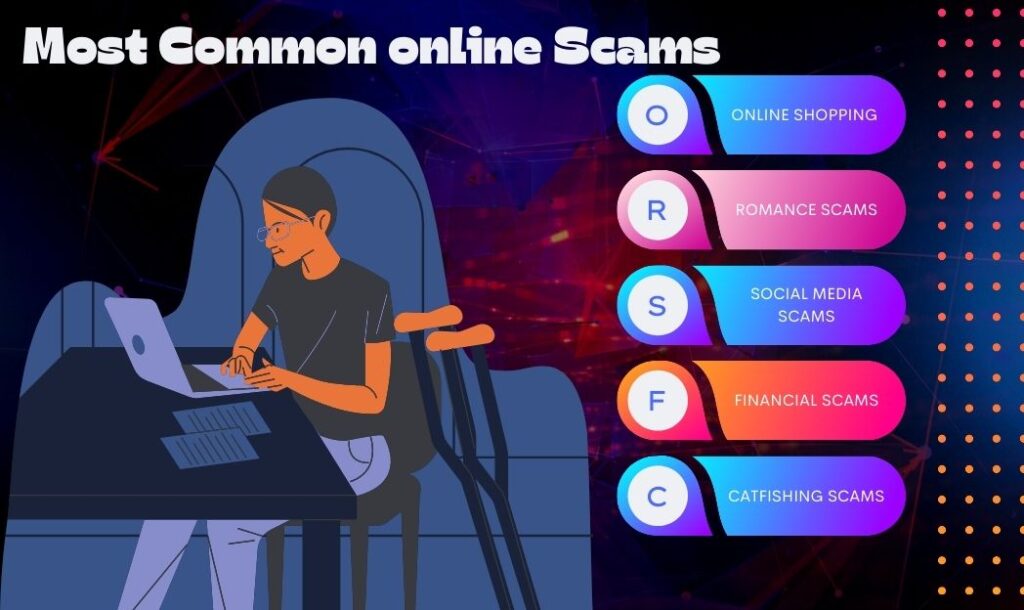 These are the most common online scams which you need to focus on. Now I will cover the super-easy Privacy tips for your android phone.
If you are a privacy lover like me then this article is for you so that you won't face problems related to privacy😵
9 Super Easy Privacy Tips for Your Android Phone
I know you love your privacy and you don't want anyone to steal your data. so here is the list of 9 super easy privacy tips for your Android phone
1. Use a Pin
Using a PIN in an Android phone will do some justice related to privacy because one should know the pin only then he can open one account if you ignore that security then you ultimately give your phone access to anyone and that can lead to you in trouble.
Although some of your parents don't take that security they think who will remember that and you all can relate to your parent's views. but at the end of the day, we should realize that Pin is a king.
How to set a PIN in an Android phone?
Go to Mobile settings and find the lock screen on the Android device for the PIN password
Open the Lock screen and select pin, Face, and Fingerprints whichever you prefer.
2. Keep your software up to date
Never ever ignore that notification in your phone because we always tend to ignore it for several reasons like internet connectivity, office time, free time, travel time, etc. But to be honest we don't have time for this. So It's my sincere advice to you to Keep your software up to date.
Hackers always have an eye on outdated devices as they have preplanned the structure which can hack your phone if you don't update your software regularly according to notifications.
How to update Software on Android devices?
Go to Mobile settings and find the software update in your Android mobile settings
Then go to a Software update on your Android mobile device for updates on your device
Then finally you can download & install the software on your Android device
3. Turn off the applications
Many of you don't off the application when there is no use like games, Snapchat, WhatsApp, Facebook, Instagram, etc. Because we think it is not necessary to turn it off but if your phone gets stolen and your application is open then what can you do? Have you thought about that? You should consider that point and don't take that casually.
It's better to turn off the application when you're not using that application otherwise anything can happen to your privacy and you will be solely responsible for this.
4. Use a secure email provider
I know you have so many questions in your mind related to a secure email provider about how it works and how it can benefit your privacy. I know you are an old user of Gmail which is a Google product and it can see your messages and track your activities what do you do.
Wanted to get privacy and get full control of messages in the mail where no one can see only you can see? Well, Proton Mail is a Secure email provider that is fully secured and fully encrypted means it will not use your data in its own way.
So, if you're a privacy lover then this is the best option for you.

5. Hide your notifications
Hide your notifications! Yes, you read it right. From now onwards make a routine of turning off your notifications on your cell phone. Suppose you're sitting in a metro station and the person sitting next to you can easily send your messages and if the messages are confidential like financial details then you can be in big trouble.
So it's better to avoid that situation and live in a world where without your permission no one can use your data.
How to Hide Notification on Your Android Device
Go to settings and find notifications settings on your Android mobile device
Then click on the notifications button & deselect the app which you don't want the notification.
6. Don't use Google for search
You all know Google can track your activities what you search and what you do on a daily basis on various Google products. You will be surprised to know that Google does for their own benefit so in order to avoid getting your privacy leaked, Go for another browser for searching so that your privacy won't be compromised.
7. Use Two-factor authentication
Two-factor authentication is like a blessing to your privacy. It protects you twice. now you're wondering How it works? If you enable your-factor authentication in your Android device and if you log in to some application then firstly message codes come your Mobile which you registered and then the confirmation code is sent to your email.
It not only good for your security but also helps you avoid hacking scams because the hacker has to unlock the wall two times and this will be become nearly impossible Now you can sense how beneficial is to use two-factor authentication.
8. Download apps from Google Play Store
My sincere advice to you, If you're an Android user don't ever download the apps from any other websites except the Google Play Store. Many times you see it that download " Temple Run " from that website and you most often fall into the trap and end up finding yourself hacked by the hackers because those links include malware which is dangerous for your device
so better to download it from the Google Play Store.
9. Backups are essential
One of the most important Privacy tips for your Android phone is always to prepare backups for your smartphone device in Google Drive. Because if your phone is lost or screwed then still you have the data with you to store in the new device. So, it's a wise move if you store your data irrespective of whether your phone is lost or damaged.
How to create backups on an Android phone
Go to Mobile settings and find Accounts & backup in your Android mobile settings
Then go to account & backup and click on backup & restore in which account you want the backup
Then click on back up & restore and now is your choice between restoring or backup your data
FAQs
What is catfishing?
Catfishing means using a fake picture, or wrong information to mislead someone for love or to grab money, revenge, etc. Usually, girls do catfish the most. You can identify that by checking on social media accounts, Is the person is the same and what content the person is posting.
Is Google safe to use?
Yes, Google is safe to use, but you have to be a little bit smart when you use Google because Google can track your every activity and then use it for their purpose, so it's better to don't rely on Google only, You can try any other browser also.
Can we use VPN to secure our privacy?
Yes, You can use a VPN for securing your privacy as it hides your IP address and location and it makes you an anonymous person where hacking from hackers becomes impossible. But one thing you have to consider is don't go for a free VPN as they have a small database.
How to know you're hacked?
There are so many points where you can sense easily that you're hacked
1. Random application installed
2. Randon's message was sent to some other person
3. Money is debited without your knowledge
Wrap up!
Hackers always have an eye on Android users because 70% of the users are Android users so there is a huge market for hackers to hack if you look from the side of users it's a big risk to be in that position so it's better to avoid that situation which you can control by making small changes into your usage.
I hope I have reviewed everything which you need to know and I will be more than happy if you have a suggestion or have some doubts then you can write it down in the comment section.
Happy reading!