You are living in a digital world where almost all things are done on the internet like shopping, interacting, Business promotion, Current location tracking, etc. But, one of the most important things we tend to ignore is Online privacy which is why almost all hackers attack every 39 seconds. So here is the online Privacy important becomes.
Now you're assuming what is in your pocket Aniket😎
Well In this Artice, I will cover
What is Online Privacy?
Online privacy is the level of protection against internet theft, scams, honeytraps, hacking, etc. In short, this is the privacy that you protect yourself from spreading on the Internet and keep to yourself.
Wanted To know How you keep yourself protected online?
Hey, we go😎
Points which you must consider for online Privacy while on the Internet are:
Don't share your personal information
Don't talk to strangers
Don't share financial information with anyone
Don't click on suspicious links
From these points, I hope you will apply them in your daily routine so that you will not face the situation of hacking Statistics
Hacking Statistics You must know
If you are not aware or not smart enough then you can be the next victim. However, You will be surprised to know the statistics that what is happening around the world.
From this image, you can sense how dangerous is not to keep our data private so my motive is to keep you aware that you don't commit that mistake that can create problems for you later on. If you commit that mistake you will be the next one to be on top of the newspaper headlines.
Now I will show you how important is to keep your data private.😯
Why is Online Privacy Important in 2023?
Looking at the cyber crimes that happen on a daily basis. Companies and people lose lots of amount of money and their data and you can sense that now it is time to give some importance to your online privacy. There are so many points to prove why is online Privacy important in your life.
Want to know? well this is the reason you are here for
So without wasting your time, I will start😉
1. Helps in cybercrime Victimisation
If you take your privacy seriously then you will get to know how important online security is. One of the most important points of online privacy is to protect you from cybercrime Victimisation. This is one of the biggest problems you face in Today's world if you are not smart enough or updated enough then you can be in big trouble.
So if you give importance to your privacy like me then you are at the right place.
How to escape the situation of Cybercrime victimization
If you are talking to a stranger must check his or her relevance on social media what she does and whether the profile picture that she uploaded is properly visible or not. so after doing some research and do not give that information, it can give you trouble.
2. Avoids personal exposure
I know we have a habit of sharing our personal information on social media about what we are doing, what we are eating, where we are, with whom we are, etc. I know you love to share your things on social media. But your mindset will be changed if I tell you that one of my friends got in trouble by sharing his current location and that he and his family are in Goa for the trip.
And that thing was noted by the strangers and the thief grabbed the millions of money. My motive is not to discourage you but to aware you of what to share and what not to.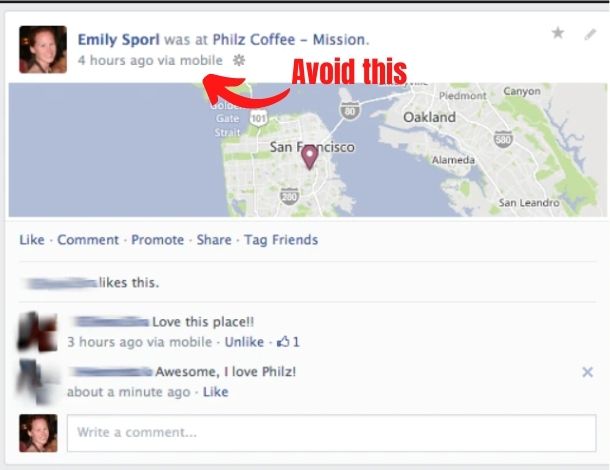 How To avoid that situation
As you read what has happened with my friend in short to avoid that situation do not share everything especially when you are outside with your family and there is no one in your home.
3. Prevents online tracking & spying
You have seen so many advertisements when you're using social media and this is called online tracking & spying. As this is the world Online and people prefer to buy online and save online payment methods as an autosave which helps them not to fill up payments again & again. Although it saves you time but is too risky.
Suppose if you are buying products from an unsecured website and you autofill that option then you can be in big trouble and so here online privacy becomes important.
How to Know Someone Is Spying
When a random message is sent from your account without your knowledge
When the phone battery heats up without using the phone
When your phone or laptop battery is down unexpectedly
When you notice suspicious noise from your device
4. Protect kids from Unnecessary online exposure
I know these days children are so smart that they know everything on the Internet. You come to see that teenagers become social media stars at that age they have millions of followers and that is appreciable that they are confident enough to showcase their skills. But you also you to keep in mind that parents have to keep checking kids' social media accounts that what they are doing.
So here online privacy becomes important which keeps protecting their children from bad behavior on the internet.
How to Protect Kids From Online
Parents must ensure that their children do not spend much time on the Internet and also check the web history that what they are browsing so that if your child going in the wrong direction then you can guide him.
5. Prevents identity theft and Financial loss
If you take your privacy too seriously then you will not face online theft and financial loss and if you not then you can be the victim of honey traps, blackmailing, theft, etc. So here if you care about your privacy and don't share your personal information with anyone then you are safe. So care about your privacy like your family so that it will reward you later on.
How to avoid that situation?
To avoid that situation you must not send account details to a stranger or any OTP although there are so many advertisements are there that don't give OTP to anyone. So be aware and smart.
6. Helps you maintain a good reputation
Generally, when you are habitual with the internet you may commit any type of mistake which can ruin your reputation. If you are on dating sites and you send your compromised photos to a girl because you feel that girl is trustworthy and you are in love. But that silly decision can ruin your life and you will be shattered as your good career can be affected by this.
So it's better to avoid talking to strangers.
How to maintain a good reputation online
It is better not to chat with strangers especially don't send your compromised photos or demand photos otherwise you can be blackmailed by them. So, it's your choice how to maintain a good reputation.
FAQs
Why online privacy is Important?
It is important as it saves from hacking, spying, blackmailing, etc. In today's world, it becomes so important that you should not compromise your privacy otherwise you will be in big trouble
What precautionary tips for kids while using online?
1. Don't allow them to browse alone
2. Always track what they are browsing
3. Teach how to deal with strangers
4. Use a strong password
Is it safe to use social media?
Yes, It is absolutely safe to use Social media but at the end of the day, you need to be aware while talking to strangers. otherwise, you will be in big trouble
How to avoid the situation of being hacked?
There are some points that you need to figure out when you are hacked
1.) Always keep your phone with yourself
2.) Always lock your phone
3.) Keep your phone notifications off.
4.) Don't share personal information with strangers
Conclusion
You have a clear idea now why online privacy is important and what the consequences this if you are not taking your privacy seriously. I know you people are smart enough to not commit that mistake. But still, I don't want my readers to get trapped by those things.
If you are having doubts or have faced that kind of issue then please write it down in the comment section. I will be more than happy to resolve your problem
Happy reading!