Do you know, how to browse the internet safely? Having a doubt in chemistry? Having a doubt in programming? All we so is search the solution on the internet. Yay ! Internet plays important role in our life. But are we browsing safely? In this Post I will tell you 8 measures to take.
When you search your problem you get a list of websites. You choose one among many and grasp the information from it. That's cool right? Many choices and picking one ! But, have you ever wondered are we having a safe search?
Is it safe to open any web page or site ?
Hell no! It's a big no !
Sometimes you open a site which bluffs you to give information, but people bluff you and steel all your data. Sometimes may hack your device as well . So what do you think we can do? Let's dig in….
    How to browse the internet safely ?
1. Use a virtual private network:
What is VIRTUAL PRIVATE NETWORK? It's the abbreviation of VPN. This VPN helps to send and receive information in the form of data from every corner of the world. That's exciting!!! Now let's dig more.
Let's know what an IP is?
An IP stands for INTERNET PROTOCOL. This refers to the set of rules and regulations which you need to follow while you use your network or internet. Your internet connection consists of Internet protocol address which is IP address. This IP address has all the information regarding your details like name, location and your data. The VPN also called as VIRTUAL PRIVATE NETWORK helps to save and secure your IP address which contains your details like name, and address.
Installation of VPN to protect your IP is important for the safest search. Install your VPN NOW !
2. Using TOR:
Wondering what's a Tor? Let's go deep into it's abbreviation. TOR stands for The onion browser. Nahh ! Don't judge a book by it's cover. I know it sounds a little funny but his browser never saves your IP address and gives you a lot of privacy. Using TOR as a web search you can have your privacy and information. This is fully protected.
3. Security softwares:
You can install a firewall if you ever need to shield a local network from an untrusted external network (like the internet).
Through spyware, software can take your personal information and data without your knowledge.
Your privacy should be your prior concern. Using and opening an unsafe site may lead to drain in your information and may also result in hacking, malware or even phishing.
Taking care of your information by these means help you to protect your information and have your privacy.
4. Install most secure web browser:
Not all web browsers are safe and sound. Few of them grab your information and never respect your privacy.
There are few web browsers who respect your privacy and provide you with the contents of your choice.
Microsoft edge : it blocks the malware by 99% . It is the most safest web browser.
Google search : Google Chrome promises you to have a safe search and blocks the malware and phishing by 85.9% . Wow ! That's great.
Mozilla fire fox : it's the oldest version of web browsers. This web search protects your information and lends you 78.3% of privacy.
5. Having a strong password:
Strong password helps you to have your privacy. The option of passwords keeps your information to yourself. Never let's your information flow to other sites and other person.
Use special symbols, capital letters and other key words which never let others to guess your password. Whether it's friend, best friend or boyfriend never share your password and respect yours and others privacy.
Passwords are usually the safest means of protecting your personal information. These passwords act as a great barrier which prevents flow of personal information to others.
6. Update your Operating system:
What is operating system? They are the mediator between you and your personal computer. Updating your operating system helps you to have your privacy and security.
Linux, windows and Unix are the operating systems for your personal computer. iOS for apple and Android for Samsung are the operating systems for your phone.
Your phone's and your personal computer should have it's privacy and information secured. So, updating your operating systems helps to secure your data and information.
7. Log out account when you are done!
Log out from the website after your transaction is done. This will keep your information save and secure. It's in your hands and your choice.
Taking time to log out of a website helps your information to be secured and safe.
There would be no chance of getting hacked, phished or even fraud.
8. Don't use public wifi:
Another sure way to stay safe is by avoiding public Wi-Fi. You may not know it but that free coffee shop Wi-Fi you're enjoying isn't exactly the safest.
Using public wifi clones your name and passwords. You never know who could have set it up and what information they're logging. Sometimes, others may even set up "clones" that mimic the name of the public Wi-Fi you're trying to connect to.
Browse safe. Let your information be protected and secured. Taunt your bank details and every particulars as a safe locker.
Browsing the internet is fun. Productive and even obliging but, stay safe and preserve your information.
Best VPNs with more benefits
1.NordVPN– Privacy Specialist
5500+ servers in 62+ Countries
Double VPN extra layer of privacy
DNS, WebRTC and IPV6 Leak Protection
AES-256 encryption with forward secrecy
Unblocks International services Netflix, Hulu, Prime, HBO, iPlayer, Disney+ and Amazon Prime.
Dedicated P2P servers for torrenting (unlimited bandwidth).
Supports Onion over VPN
Reliable kill switch
Strict No-logs policy
30 Days full refund policy
NordVPN is the perfect privacy partner (best VPN in the market). You are completely free from logging (based in Panama). All its privacy policies are clearly audited independently. Encryption wise NordVPN is a nutshell (AES-256 bit) over OpenVPN protocol. In fact, their specially designed protocol NordLynx offers twice the speeds of any standard protocol in the market.
NordVPN doesn't have any DNS/IPv6 leaks so far, in fact, there is a kill switch to protect your identity (when your connection drops). Along with its simple user interface connects you from 5500+ Servers. Its One-Tap "Quick Connect" connects to the fastest servers only. Know more about NordVPN with a full review.
Hiding your activities from ISP or any government surveillance. Do Whatever you want with NordVPN on your Android, iOS, Windows, and macOS. Well crafted to be effectively used by a beginner. Also a great choice for unblocking the geo-blocked content in different platforms such as Netflix, Hulu, Disney+, Amazon Prime, and other streaming Apps.
Double VPN + Onion over VPN Support is the specialty of NordVPN. While you can use this VPN simultaneously on 6 devices with a single account. It's worth trying it as they are offering 30 days of the money-back guarantee program. You can request an instant refund (if you don't like their service).
2. ExpressVPN – Better Privacy
3000+ Servers in 160+ locations (94 countries)
Own DNS Server + Onion site accessing
Built in DNS, WebRTC, IPv6 Leak protection
Unblock Disney+, Netflix, Amazon Prime, Hulu, HBO, BBC iPlayer, and more
Tough security encryption (TrustedServers RAM Only)
Split Tunneling with full torrenting (unlimited bandwidth)
True No Log Policy.
Reliable kill switch
24/7 Customer Support
30 Days full refund policy
ExpressVPN takes another privacy protector VPN with tough encryption. Running its own DNS server (No one can trace your identity), further, it is secured by encryption (AES-256 over OpenVPN) along with HMAC authentication. There is a reliable kill switch for all of its applications. ExpressVPN is based in the British Virgin Islands (free from any surveillance groups).
ExpressVPN boats OpenVPN, Ikev2, and L2Tp-IPSec, and most reliable protocols. Ability to choose from 3000+ servers across 94 countries to unblock geo-blocked content or streaming services. While you use this VPN on 5 devices simultaneously with a single account. You can enjoy unlimited torrenting without any data caps.
The prices of this VPN are the same alike the features (high). But yet they manage to offer 30 days risk-free money-back program (Try without any risks) and 24/7 live chat support for all of your problems. If you want then there is a hidden page for low price subscriptions.
3. Surfshark– Budget Privacy Choice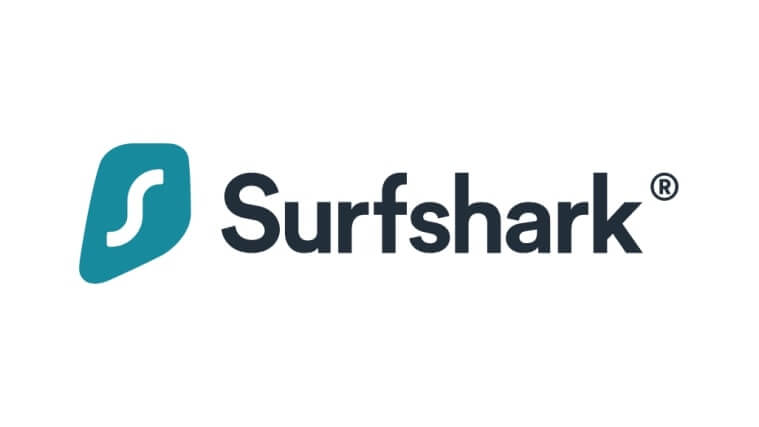 3200+ Servers in Major Countries
High performance & secure
Standard AES 256-bit encryption
DNS, IP, WebRTC leak protection
Unblock popular streaming services
Unlimited torrenting without any bandwidth limiations
No Log Policy with reliable kill switch
Unlimited device connections.
Surfshark is the best budget privacy protector. Though it sounds newer to you, this VPN is highly secure and did perform well. Surfshark is based on the British Virgin Islands (No logs anymore). You will get this VPN without much strain at very cheap prices. Surfshark keeps your information more private (AES-256 bit) with perfect forward secrecy.
Surfshark has a reliable kill switch and protection against any DNS, IP leaks along with split tunneling, you can choose from a wide range of server networks with 3200+ servers in different countries. With them, you can unblock almost all the streaming services (Amazon Prime, Netflix, Disney+, Hulu, and others).
The best part about this VPN is "Unlimited device connections". You can torrent on dedicated P2P servers (without any bandwidth limitations). Also, they offer 45 days risk-free money-back guarantee program. If you don't want to empty your pockets for a VPN consider this one as an option.
Conclusion
With that said, I hope you are aware of the best 🎁benefits & 💭reasons that you should use a VPN right now. It's recommended to 💰invest in your privacy before someone enters your device and get everything away from you. VPNs are the essential tools in 2023.
Don't 😒blame anyone for your online activities, before it's too late to go…Get a VPN & stay safe in your professional, personal life.
FAQs Related to VPN benefits & Reasons
Do I need to turn on my VPN all the time?
Yes, it's always recommended to use a VPN 24/7. Though the home networks are safe (compared to public Wi-Fi), they are vulnerable. No one will tell you anything about privacy it's your concern (as everyone is ready to look at what others are doing).
Can VPNs get hacked?
No!, VPNs can't be hacked. Even if someone knows your IP (server IP) they can't do anything while everything is encrypted (no one can understand the information in it). VPNs will use secure encryption protocols. Even for a supercomputer, it takes 10 years to decrypt the information.
Is it legal to use VPN?
It's completely legal to use a VPN. But in some countries like China, Russia, etc imposes strict policies where everything is restricted (services & internet usage) it is treated as illegal. But VPN will work even in those countries.
Are VPNs safe to use?
VPNs are 100% safe to use (Not free VPNs & VPNs log your data behind), they are your privacy guards. It's well known to everyone that no two persons are identical (appearance & behavior), VPNs are also work the same alike. You can't judge unless you know completely about it.
Can I unblock streaming services with VPN?
Yes, you can unblock any popular streaming service with a VPN, this is one of the benefits of VPN (No all VPNs can unblock streaming services). So, choose a VPN for streaming purposes that can handle every streaming service in a better way.